Sentinel Secondary School
Facilities
Outstanding school facilities and learning environments.
School Facilities
Sentinel offers world class facilities…….
Library
Science
Visual Arts
Career Resources Centre
Music
Counseling Centre
Drama
Foods Room
Technology
Textiles Room
Library Computer Lab​
Cafeteria​
Physical Education

Library
The Sentinel library offers teachers and students a wide range of resources: fiction and non-fiction in English, French and other languages, audio-visual materials, computer software, current periodicals and newspapers.
Computer workstations in the library and the attached computer lab, allow students to access information from our on-line library catalogue, reference area, and the Internet. Classes are booked into the library for research and students may use the facility for independent study.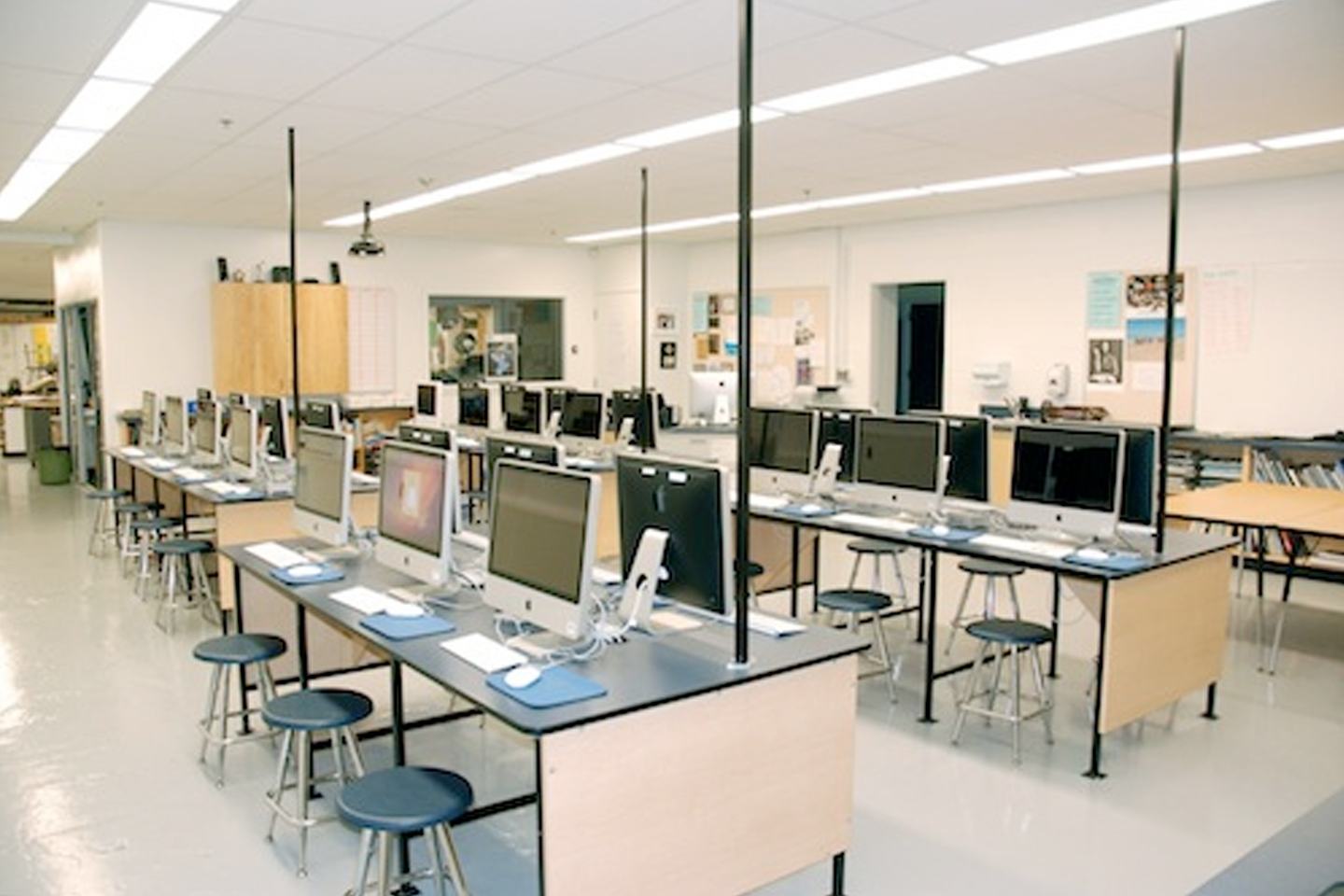 Visual Arts
The Sentinel photo lab includes a full digital / video / animation lab and instruction is offered with Smart Board technology. Students have many opportunities for creative use of media.
The Studio Art facility features a room which can be reconfigured for life-drawing, print making and a range of Advanced Placement drawing activities.
These areas adjoin a split-level 3-D studio featuring instructional space together with an arrangement of wheels, a huge kiln, and areas for sculpture. Complementing the art rooms is a studio equipped with lighting systems and a variety of backdrops which students and faculty can organize for demonstration, photo shoots, and large projects.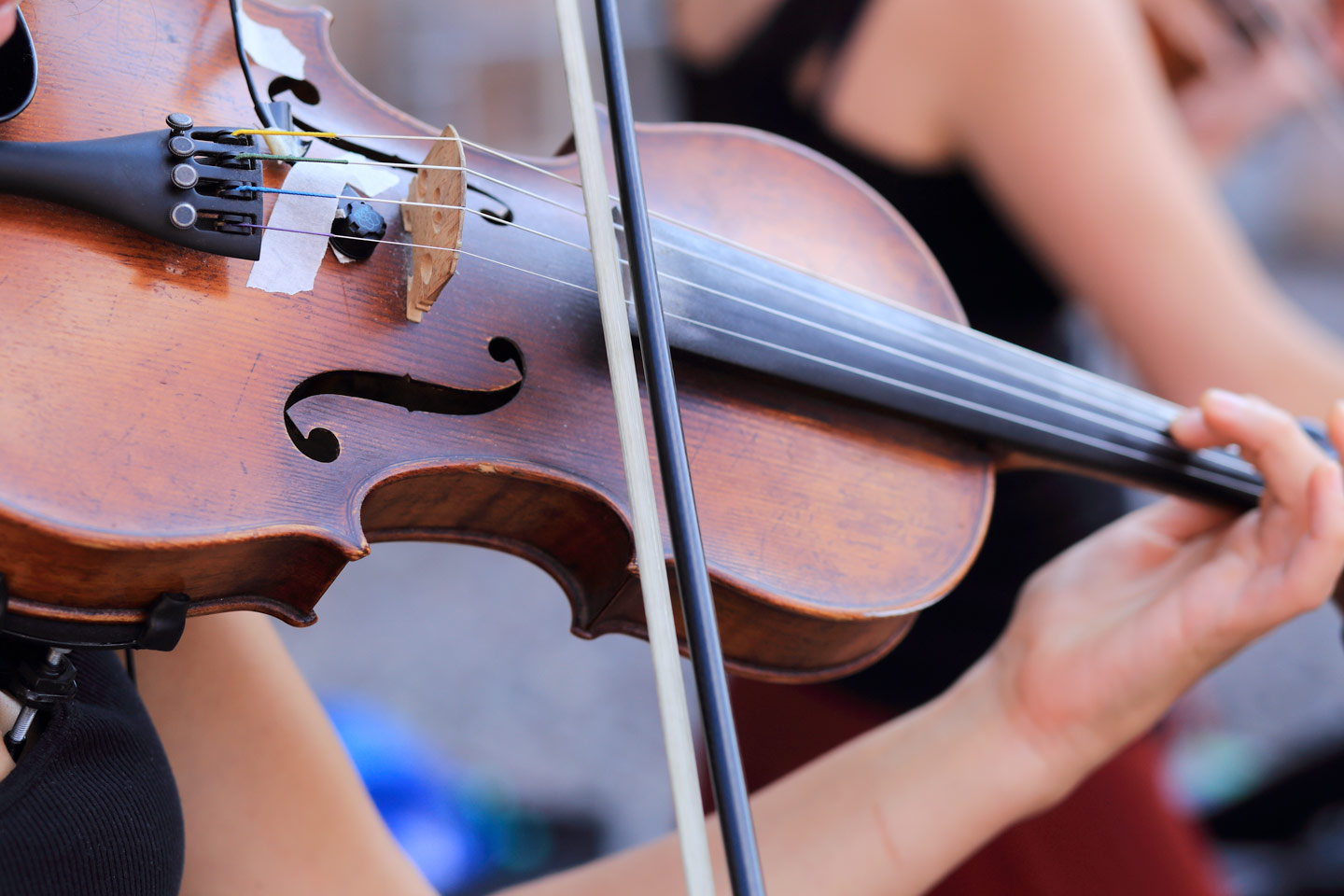 Music
The music facility is a self-contained building on the west side of the school. It contains individual practice rooms, a large main rehearsal area, an eight-track recording studio, as well as secured areas for instrument storage.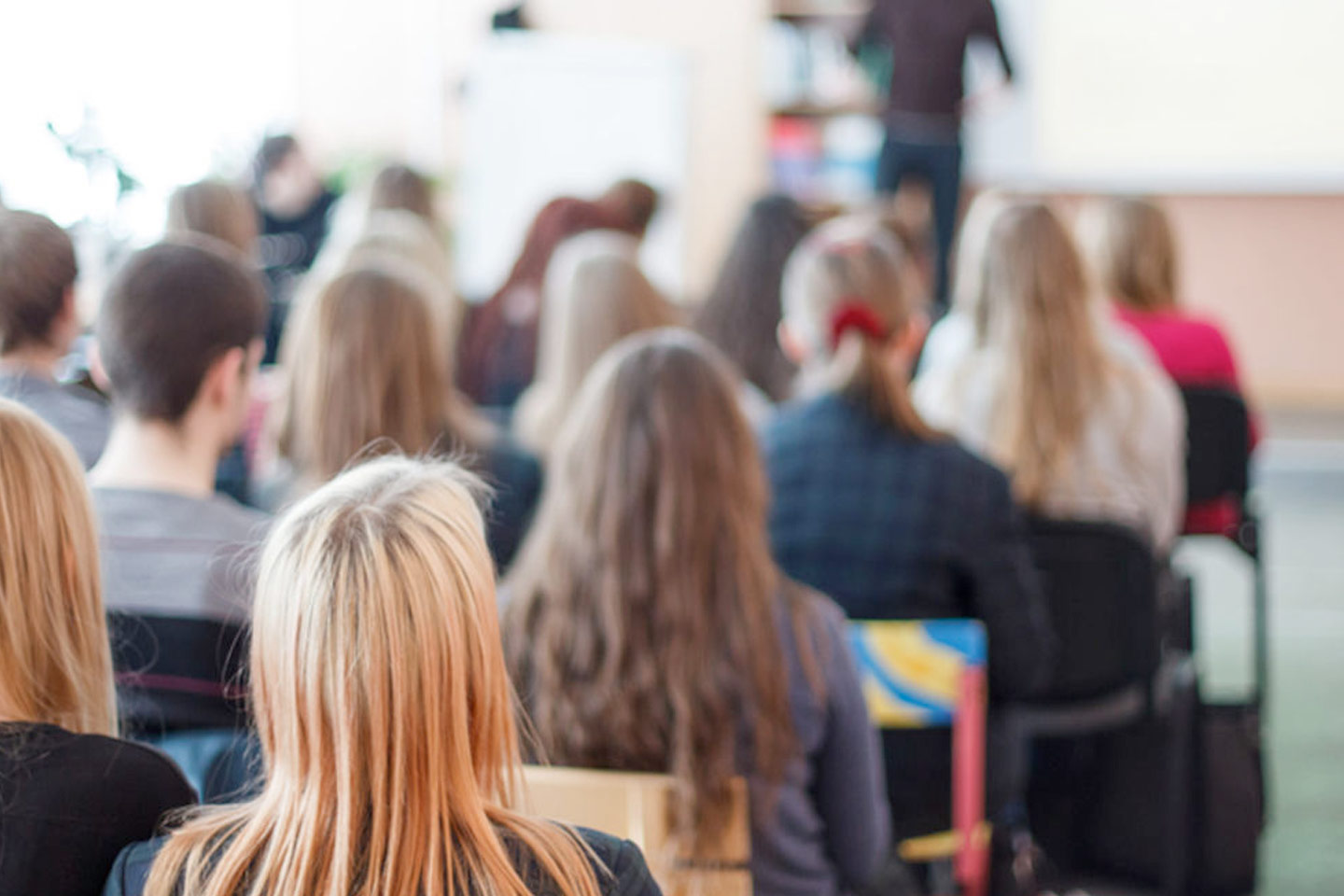 Drama
A theatre seating 200 people provides an intimate performance space and is not simply a "black box" theatre; it is fully equipped to hold full-length performances. Change rooms, prep area, and a technical control room complete this area.
Room 249 is the primary teaching facility which offers both rehearsal and performance capabilities. This actors' studio serves as a green room for the theatre when needed, as a class space for instructors, and as a small performance venue which is fully equipped with lights and sound. A fully mirrored wall assists in imaging as well as in providing a reflective surface for dance or movement classes.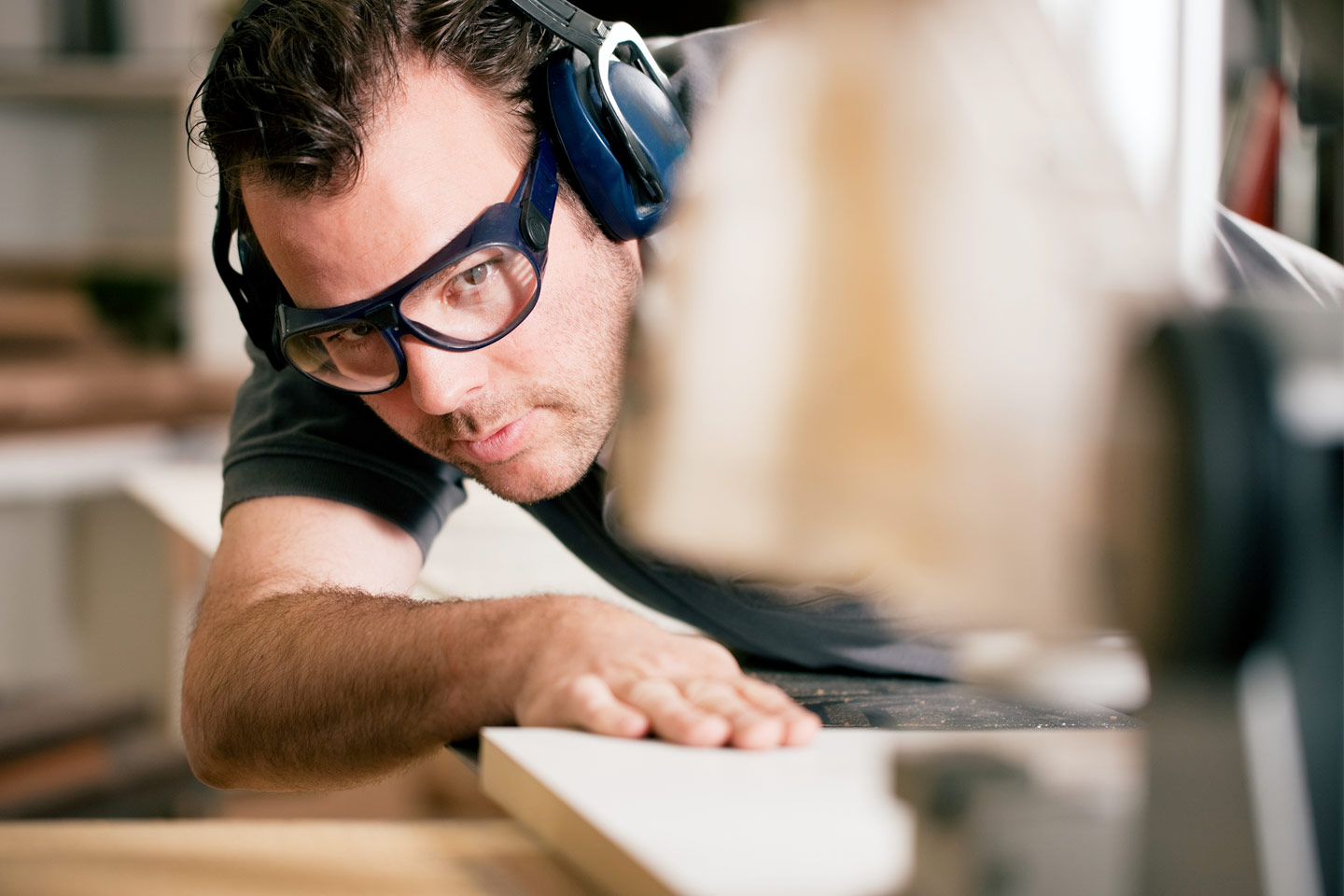 Technology
The technology facilities include computer labs, woodworking and drafting areas. The woodwork room is equipped with modern power tools as well as numerous hand tools for more advanced projects. Two computer labs are available for students taking business education and information technology courses.  Sentinel also has a mobile computer lab, which is equipped with 30 wireless laptop computers and is available for classroom use.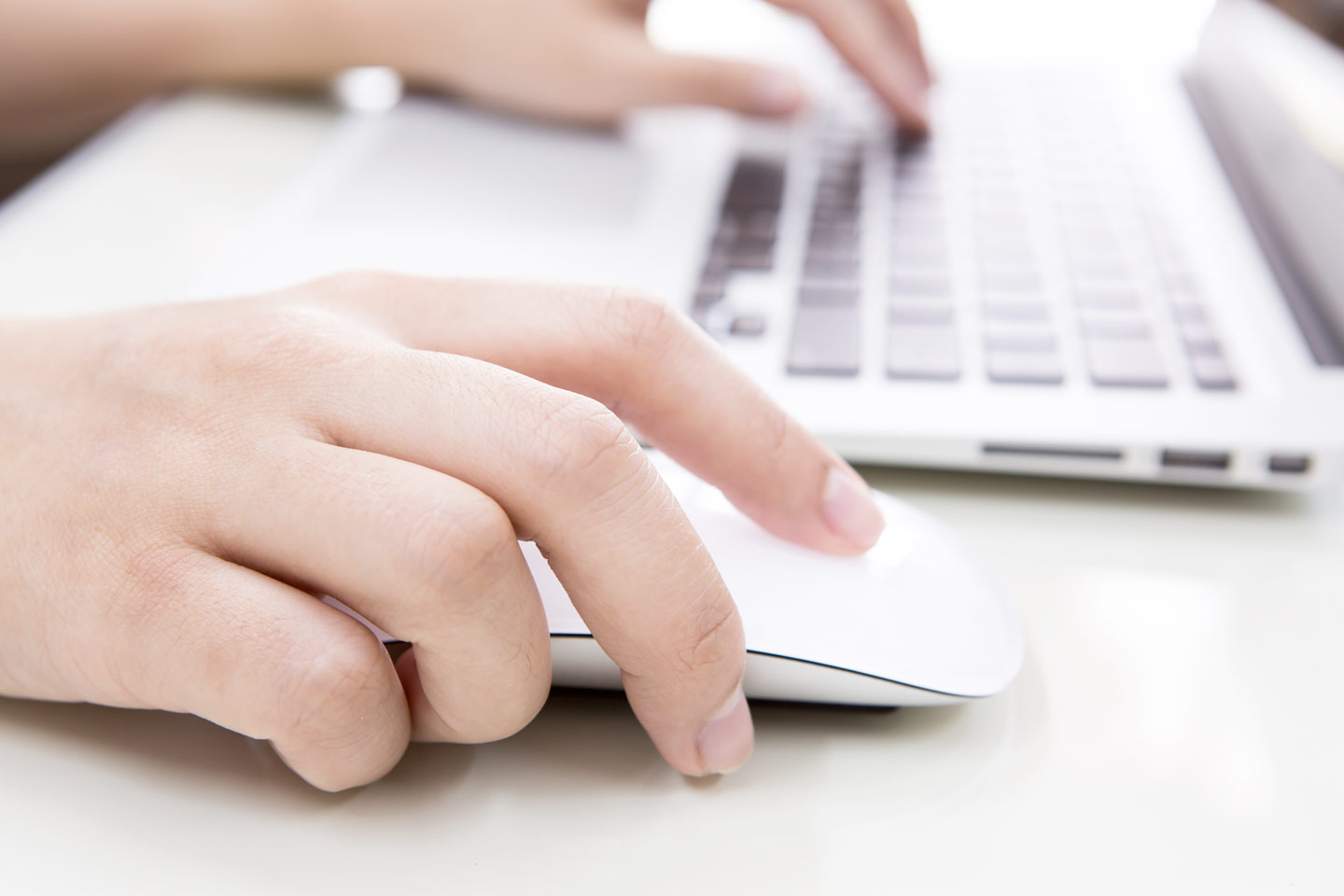 Library Computer Lab
Adjacent to the Library (Room 201) there is another computer lab that is equipped with 30 fully networked computers with complete Internet access. These are available for individual student and classroom use.

Physical Education
P.E. facilities include a main gymnasium (with a divider to create two teaching areas), a multi-purpose field house which acts as a second gym, a universal weight room, a free weight room, three tennis courts,
a large grass playing field, and spacious change-rooms with day lockers. Please note that P.E. students are assigned locks at the beginning of the school year for use during P.E. classes if they choose.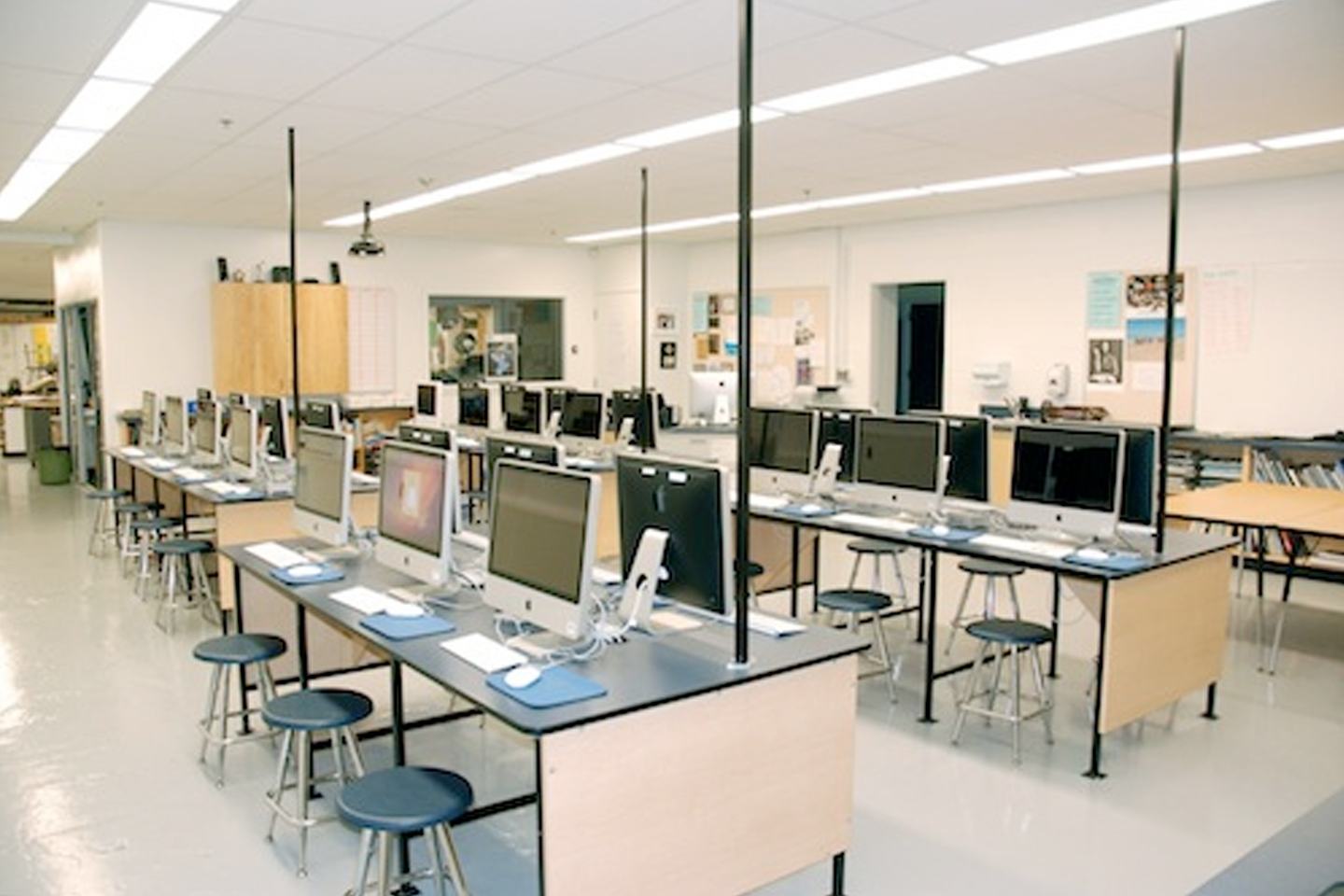 Science
In the Science Department there are seven labs, with the resources and facilities to provide for junior science courses and senior Physics, Chemistry, Biology and Geology.

Career Resource Centre
We invite every Sentinel student to check the Job Board in the Career Resource Centre each week for paid and volunteer work and planning information they need. Students may get resumé or career exploration help by appointment.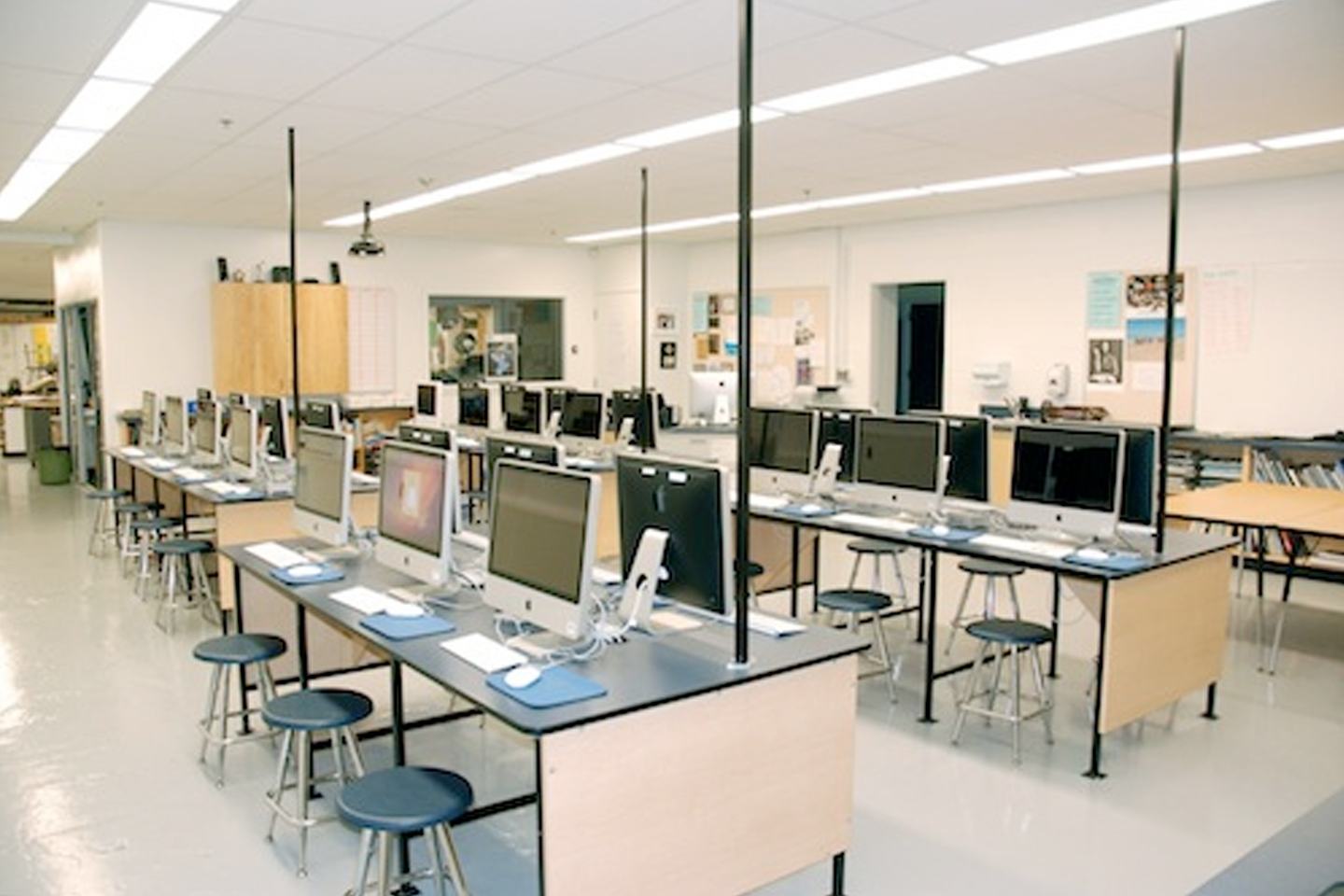 Counselling Centre
In the Counselling Centre (Room 302), students will find information which relates to high school level programmes as well as post-secondary studies.
Admission, scholarship, and financial aid information, university course calendars, and files on numerous colleges and universities are located in this centre.

Foods Room
Sentinel's foods room has six fully-equipped kitchens and a teacher demonstration area for use by the Junior and Senior Home Economics foods classes.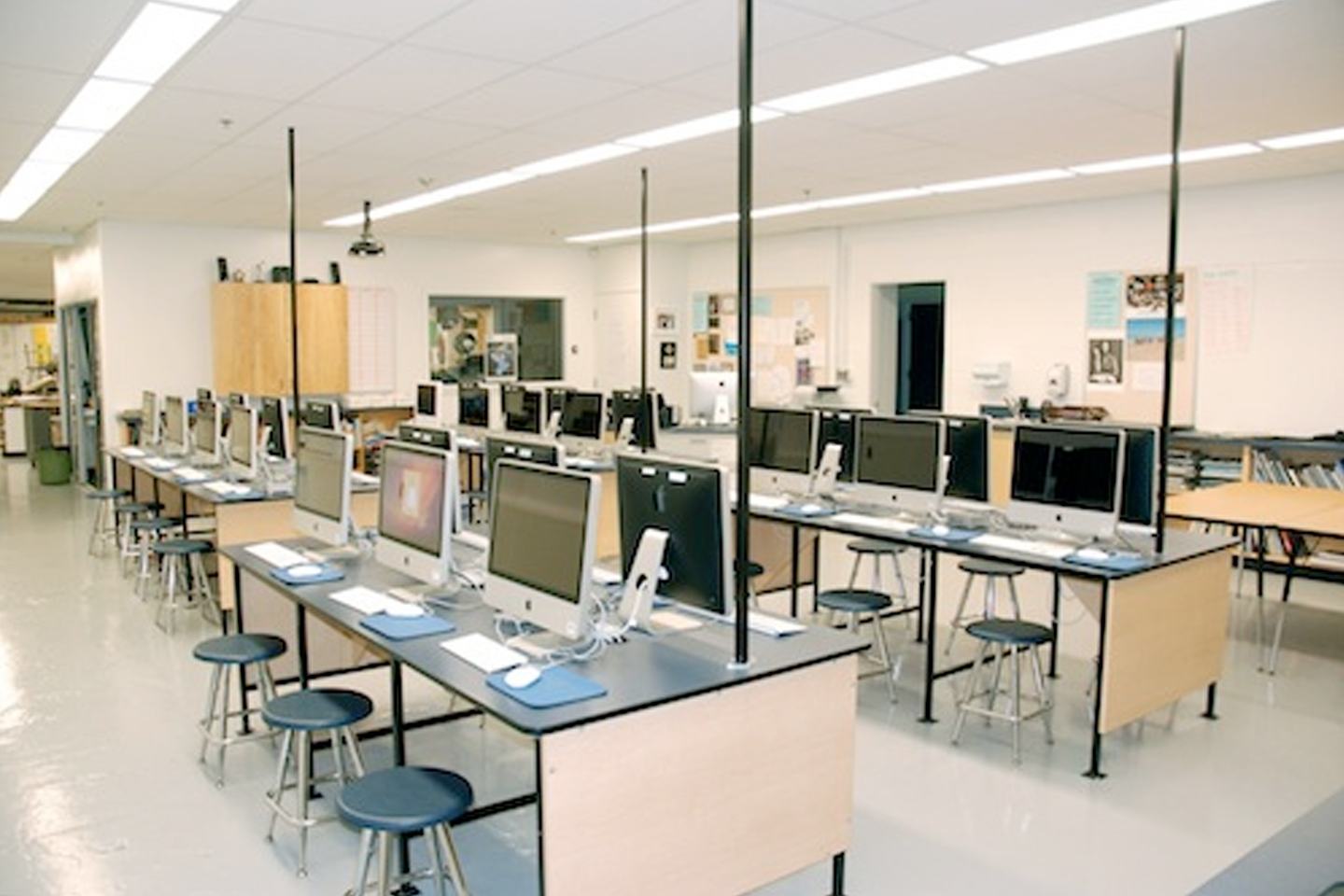 Textiles Room
The textiles room has twenty-four sewing machines, six sergers, and two built-in ironing stations. A fitting room is located within the textiles room. There is also plenty of work space for students to work on their textiles projects.

Cafeteria
Gemini Food Services operate the Sentinel cafeteria. Nutritious hot and cold meals are provided at a reasonable cost.