Cypress Park Primary School
Hot Lunch
HOT LUNCH PROGRAM
Cypress Park is pleased to offer an assortment of hot lunch on Mondays, Wednesdays and Fridays!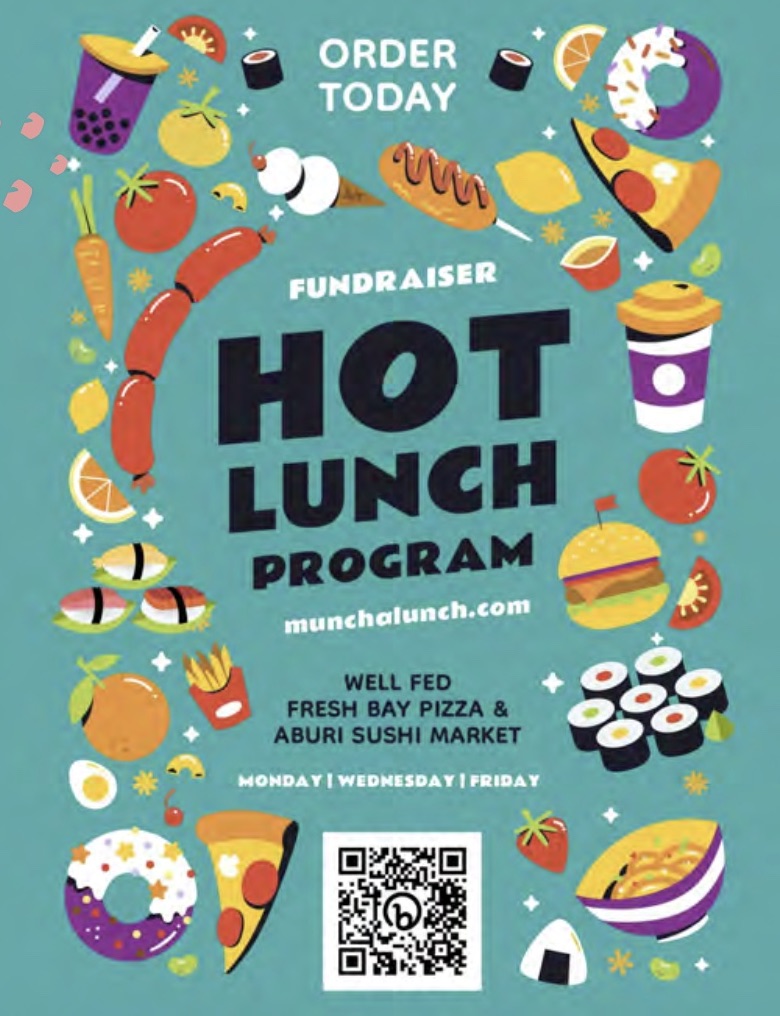 Important Things to Note:
Our serving sizes must accommodate kindergarteners through third graders. You may wish to increase the number of servings for children with bigger appetites.
If your student has food allergies, please be aware that we cannot control ingredients used by our various vendors.
Please note that we cannot accommodate any changes after the closing date. Please review your order carefully.
If you have any questions, please contact the hot lunch co-ordinator.
How to Order
Visit Munch a Lunch registration website
Create your family account by clicking on "New Users" and follow the prompts. If you already have an account from last year, your login and password remain the same.
Review the choices with your child and double check your quantities at the end of the ordering process. If you wish to delete certain dates from your order, you do so at the end of the selection process. Scroll down all the way to the bottom to verify your order then press "Submit My Order". Remember, there are no refunds or changes after the deadline.
You can pay for your orders by credit card or PayPal.
After creating your account, you can return to your account anytime by clicking on "Returning Users click here".
Please contact our volunteer Hot Lunch co-ordinator for any assistance.