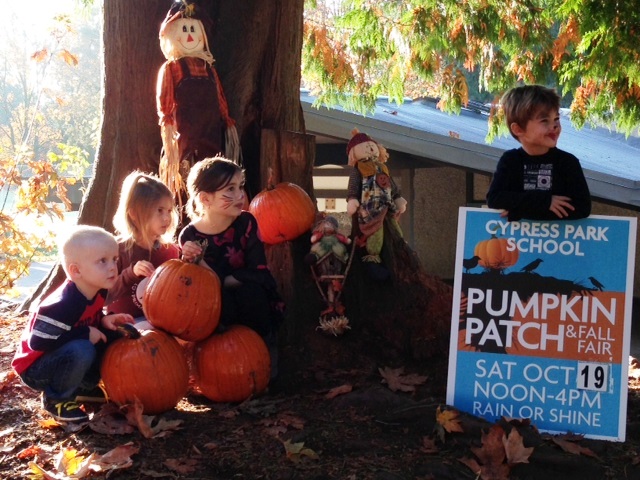 Cypress Park Primary School
PAC Fundraising
Would you like to volunteer for the PAC?
PAC Fundraising Efforts
Every year the Cypress Park PAC raises funds for school resources, equipment, experts-in-residence programs, student-in-need fund, health education, social & cultural enrichment initiatives & so much more!
With your help, we hope to raise enough funds to support the school this year. There are different ways to support these efforts. Please feel free to share with grandparents, aunts, uncles, friends, and anybody who would be interested in supporting our little school.

CURRENT EFFORTS
HOT LUNCH PROGRAM – ALL YEAR LONG
Visit our Hot Lunch page for more details.

R IS FOR RAFFLE
Get ready, because we are thrilled to announce our upcoming "R is for Raffle" winter fundraiser!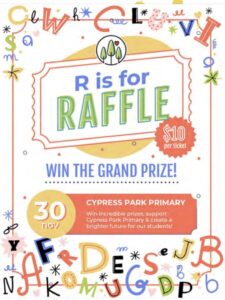 Launch Date: Thurs, Oct 19, Early Bird: Thurs, Nov 9
Final Draw: Same night as Movie Night – Thurs, Nov 30
Target Goal: $12,000
Your tickets purchase not only offers you a chance to win incredible prizes but also supports Cypress Park. The funds raised will go toward enhancing educational programs, enriching extracurricular activities, and creating a brighter future for our students.
TOP PRIZES
Whistler Wilderness Retreat ($1600): Fairmont Chateau Whistler 2 night stay
Wild Pacific Escape ($700): Water's Edge (2 night stay) & Pluvio restaurant ($200)
Greatest Games ($1450): $1000 worth of Cooking Crush Credits & any 3EA Games of the winner's choice ($450)
Sportsball Pizza Party ($750): Private Coaching & Co. party & 10 medium pizzas!
Over $4000 more:  Ballet, Martial Arts, VSO Tickets, Personal Training, Lasertag, Apple AirPods, Steamoji's, Yoga, Soccer, Restaurant & Grocery Gift Cards, Shoes & More!
HOLIDAY FUNDRAISER – Order Wreaths and Poinsettias – ORDER DEADLINE Nov 13 & pick-up Nov 28
Help support Cypress Park & check off your holiday shopping at the same time. If you're looking for a healthy alternative to cookies, a complementary gift with chocolates, or just something to add a pop of colour & cheer for the
holidays – this fundraiser is for you!  Click here for details.
BREWING SUCCESS – Gift Card Sale Fundraiser
Isetta, Casa Mia Cucina & The Orchard have generously agreed to donate back 15% of all gift cards that we sell. Please etransfer to info.paccpp@gmail.com with the amount you'd like to purchase & which coffee shop.
FUNDING FUTURES – Sponsorship Program
OUR MISSION: To raise $20,000 for school resources & equipment, experts-in-residence programs, student-in-need fund, health education, social & cultural enrichment initiatives & so much more!
ITEMS RAISED FROM LAST YEAR'S FUNDING FUTURES (check link)
Math & Reading: Tools & Subscriptions ($1260), Storytelling Puppets ($300)
Experts: Beaty Boxes, Science & Dance ($1550)
Creative: Cardboard Tools ($200), Watercolor Paper($150), Imagine: Play Stands ($900)
Furniture: Stools, Storage & Baskets ($240)
Technology: iPads ($3,750)
Community: Lemonade, Treats & Hot Chocolate,Face Painting ($400)
Cultural: Nowruz, Lunar New Year, Christmas Tree ($525)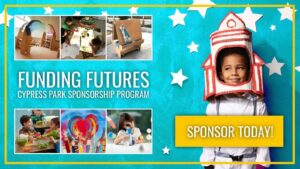 COMING SOON!
FUNDSCRIP
COMING SOON! Corporate Gift Cards
GROWING SMILES PLANT FUNDRAISER
COMING AGAIN SOON!  Check here to learn more about this initiative.
PAST EFFORTS
FALL FAIR – Friday October 27
This event is FREE to all Cypress Park Primary Students. Activities include:
Apple & Cider Tasting, Popcorn & Snacks
Bouncy Castle, Fall Photo Booth, Carnival Games & more!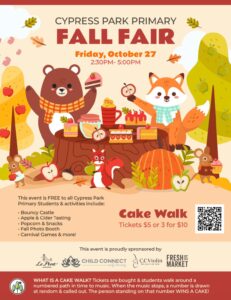 WHAT IS A CAKE WALK? Tickets are bought ($5 each or 3 for $10), students walk around a numbered path in time to music. When the music stops, a number is drawn & the person standing on that number WINS A CAKE! Target Goal: $1500
SPONSORS
Child Connect: Bouncy Castle
CC Violin: 20 cake pops
Fresh Street Market: Apples
Patisserie Le Pont: Assorted Gift Bags
THANK YOU for your support!