Hopes & Dreams for the new school year
August 30, 2017 - 3 minutes read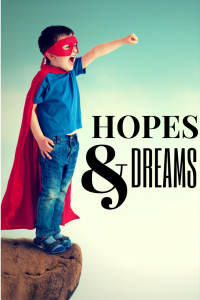 Photo Credit: http://www.happylittleheartsblog.com/
I have to admit that when it comes to September my inner child always comes out. As much as I love the summer, and I really do – the sun, sleeping in, not having to pack my children's lunches every day – I also LOVE going back to school. There's always so much excitement around the beginning of the school year and this year I feel that more than ever!
September marks the beginning of my 13th year as an educator in West Vancouver and as I begin my time at Cypress Park, I can't help but feel rejuvenated, enthusiastic, and inspired. This summer I enjoyed travelling in Europe in the Netherlands, Germany, and Portugal, and my appreciation of a global perspective was renewed. I took advantage of the beautiful weather we had this August by kayaking off Stearman beach and hiking the local mountains. Most importantly perhaps, I was so fortunate to spend time with my 2 children. Next week they will start their school year by going into Grade 4 and Grade 1. As they continue to grow up, I am appreciative of the time we are able to spend together.
This summer, I also took some time to reflect on my hopes and dreams for the upcoming year. More than anything, I am looking forward to getting to know all of the students and families at Cypress Park. I am excited to live, laugh, and learn with all of you! I hope to infuse the joy I find in being a teacher into my classroom and our school every day by sharing my passions and my love of learning.
When I think about my hopes for the students of Cypress Park this year, I am continually drawn back to the IB Learner Profile Attributes. I hope our students will:
Inquire – by being curious and by actively enjoying their learning
Communicate – by sharing their ideas and listening to others' ideas
become more Knowledgeable – by exploring a variety of ideas and learning new things
be Open-minded and Caring – by being respectful to the needs and perspectives of others
be Principled Thinkers – by problem solving and taking responsibility for their own actions
be Risk-takers – by approaching new ideas and situations with courage
Reflect – by thinking about how they learn best
demonstrate Balance – by enjoying time with their families outside of the school day
I can't believe September is already upon us and I can't wait for school to start next week! It's going to be a great year!