Call For Nominations
April 5, 2019 - 1 minute read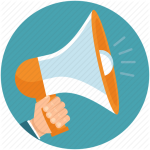 Dear Chartwell Families –
This is the call for nominations for the PAC Executive and Committees for the 2019/2020 school year.
If you are interested in running for a position or would like to nominate someone, please contact our Elections Officer: Rola Priatel and our current PAC Chair, Tamzyn Jones here.
An overview  of the Executive positions and Committees, with the expectations and time commitments is available here.
If you have expressed interest in a position already to the Chair, we will follow up again to confirm your nomination.
All positions are available next year, including sharing the Chair position.
Nominations cannot be taken at the AGM on May 8th, so please send in your interest by Monday, May 7th.
This is a wonderful opportunity for you to participate in your child's school experience and to help guide and shape the  Chartwell school community.
Thank you for your support this year!
Tags:
CPAC
,
Parents
,
volunteer