'Twas the Night Before School Starts
September 4, 2018 - 2 minutes read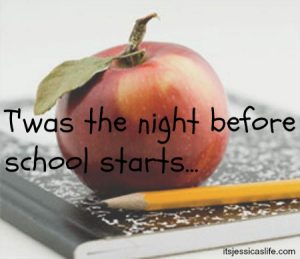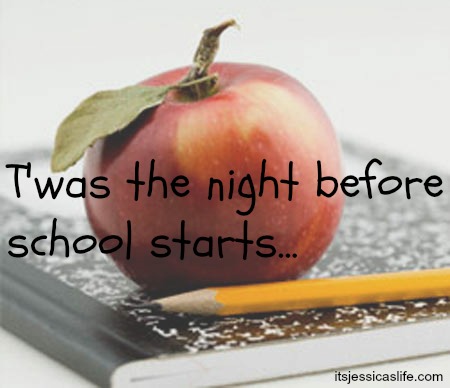 'Twas the night before school and all through West Bay,
Not a teacher was sleeping not even Ms. A;
The classrooms were sparkling everything taken care,
In hopes that the students soon would be there;
The children were nestled all snug in their beds,
While visions of summer holidays danced in their heads;
Mrs. Anderson in her heels and I in my vest,
Just couldn't settle down for one last summer rest;
When into my head there arose such a clatter,
I sprang to my desk to see if what I was thinking would matter;
I took out my paper and pencil and just thought,
Is there anything important that I have forgot?
All the classrooms had tables and supplies galore,
Each pencil was sharpened, but do we need more?
New lights installed, the playground inspected,
A TV for announcements, all paperwork collected;
We have lots of novels, new sports equipment too,
So what was missing everything looked brand new;
Ah yes, the children aren't here to fill up the halls,
Play on the playground and decorate the walls;
The students are the ones that really make this place buzz,
With their amazing ideas that's what it was!
Don't forget to make sure to show them you care,
That's all that you need to be fully prepared;
So as I thought of ways to make sure we had fun,
I thought to myself now your job is done;
So off I went for a good night of sleep,
Happy First Day of school may your learning be deep.