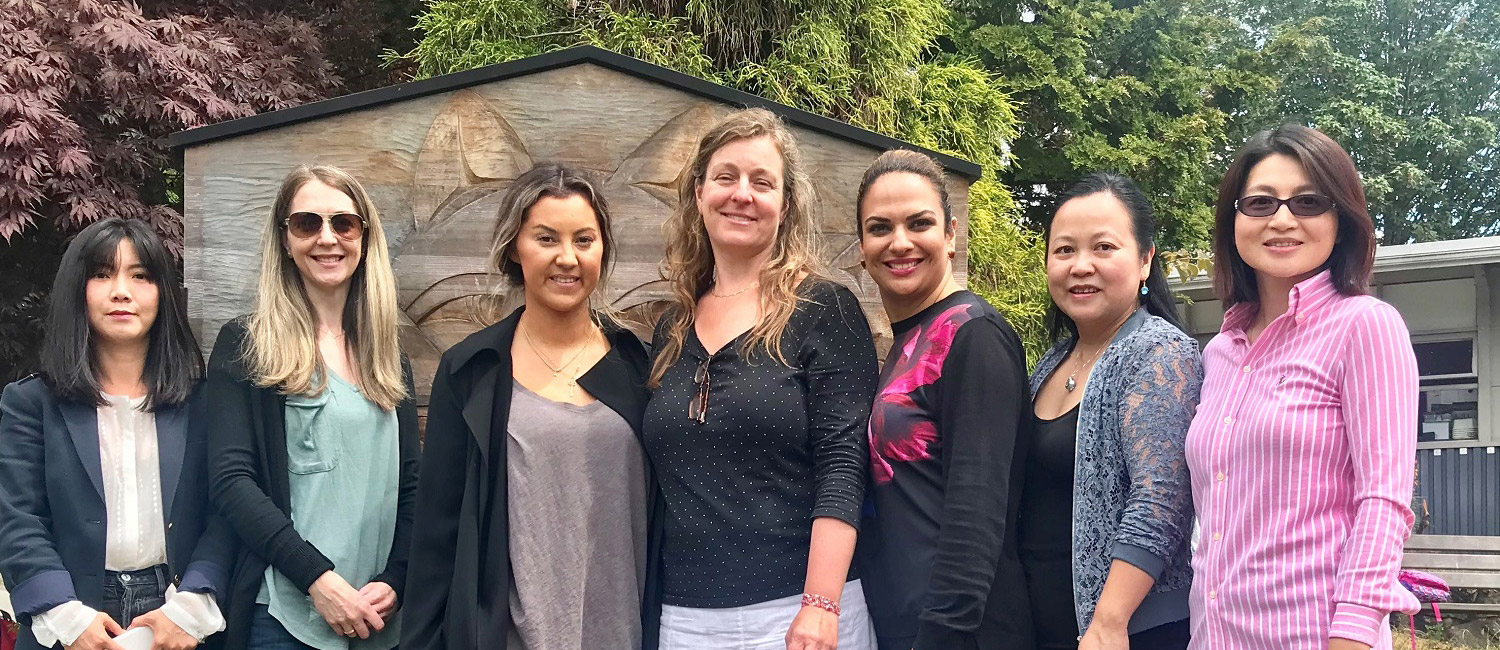 West Bay Elementary School
HOT LUNCH
Hot Lunch
Hot Lunch is West Bay's largest ongoing fundraiser, run entirely by parent volunteers. We are pleased to offer fresh, healthy meals from local vendors who follow all recommended  Health and Safety guidelines three times a week on Mondays, Wednesdays and Fridays. The West Bay PAC uses a software program called Munch-A-Lunch for ordering.
How to Order Hot Lunch
Visit the  Munch a Lunch website. The system will navigate you through the ordering process.
New Families- Create your family account by clicking on "New Users click here" and follow the prompts.
Returning Familes– If you already have an account from last year, your login and password remain the same.
Review the choices with your child. After you have chosen an item from a menu, you must click on the green arrow in order to add the item to your order. If you miss this step, you will find your order is not what you expected.
Double check your quantities at the end of the ordering process.
Scroll down all the way to the bottom to verify your order then press "Submit My Order". Remember, there are no refunds or changes after the deadline.
You can pay for your orders by credit card.  Orders must be paid in full to be processed.
After creating your account, you can return to your account anytime by clicking on "Returning Users click here".
Please Note: There are three Hot Lunch ordering sessions, September, January and March. The website will remain open so parents can place orders up to 7 days prior to the lunch day Orders can be customized for each delivery day. Be sure to order individually for each day you would like your child to receive a delivered lunch.
Hot Lunch Tips
Order with your child-Please be sure to order items your child will want to eat. It is important that they are happy with their choice.
Remind them on hot lunch days what they will be getting for hot lunch.
Order enough food. Some suppliers offer smaller and larger size portions. Please keep in mind that it might be necessary to supplement your older child with more food or order an additional item to provide them with enough lunch.
Provide your child with a snack for recess time and perhaps a fruit or vegetable to go along with their lunch.
West Bay Hot Lunch is Green
Consider the environment! Make sure you send cutlery or chopsticks with your child if they need it for their lunch. The school doesn't provide non-disposable cutlery.
If Your Child is Absent
If your child will be absent, you may pick up their lunch at the office. If not, it may be donated to a child who has forgotten their lunch. If your child has a field trip on a lunch day, the lunches will be kept in the fridge for the students to pick up upon their return to school.
To Transfer Schools/Dual Schools
If you are a parent that has children in TWO different schools (ie. requires a dual-account to access either school) please go to: My Family > Transfer School > click the link at the very top to email support with the 2 school names. Munch a Lunch will set up the dual-account for you.
Hot Lunch Volunteers Needed!
The Hot Lunch Program is run by parent volunteers. These parent volunteers help organize and distribute the food to the appropriate classrooms. If you would like to volunteer your time to help keep this program running, please email hotlunchwb@gmail.com
FAQ's
Can my child try the food for one week before we place an order for the rest of the term? Yes! Just order for that one week. Then if your child likes the food, place the order for the remaining weeks.
My child does not like the food. Can I change my order? Yes. This means you will have to cancel the order for everything going forward and act like you are creating a new order for the remaining time. This may result in you either owing more if you choose a more expensive option, or in the case of your new amount being lower than the original, you will have a credit on your Munch a lunch account.
How far in advance do I need to order for my child to receive food? Orders are placed the week prior. Munch a lunch will not allow you to place an order within 7 days of the next hot lunch date.
Will I get a reminder of what I ordered? Yes, unless you opt out, Munch a Lunch will send you an email reminder one day before your order arrives.
Do I need to order for the entire term? No, but please keep in mind that orders need to be placed at least 7 days prior to the date you'd like your child to receive food.
What if I have a Hot Lunch Credit? Any credit in your Munch a Lunch account at the end of the school year will carry over to the following school year.  Any remaining funds in an account, one year after a student has left West Bay, will be donated to the West Bay PAC.
Is there any hot lunch on early dismissal days?
No. Our school do not provide hot lunch on early dismissal days.
Can I cancel my order after cut off time?
No. Our suppliers need to have orders one week in advance. Therefore, we won't be able to cancel any orders after cut off date.
What will happen if my child(ren) don't receive their order?
We usually have extra meals available in these situations to make sure no students stay hungry.
Questions
Please email the Hot Lunch Coordinator at  hotlunchwb@gmail.com
Thank you for your support!