The Road Less Traveled
May 19, 2016 - 8 minutes read
Youth today must make many key decisions throughout their high school and post-secondary years which impact not only their education journey but their pathway through life. There are amazing opportunities in our world today for our youth to pursue.  This abundance of choice is wonderful, yet given the pressures they must feel to find a pathway that leads to a fulfilling life, decision-making must surely be challenging.
I attended the Iron Ring Ceremony for University of Calgary engineering graduates over the spring break. Although the atmosphere was one of jubilation due to that feeling of accomplishment, there was a mood of uncertainty and apprehension. Job prospects are grim, especially in a province where so much of its economy is driven by one resource – oil.  This makes it even more important for those graduates to distinguish themselves from others. The keynote speaker, Canadian astronaut Dr. Robert Thirsk, shared his 'fulfilling life', and encouraged graduates to push out of their comfort zone, take risks, and have fun to ensure they each lead a fulfilling life. What great advice for students of all ages and a thoughtful reminder for parents and educators that our children need encouragement to take risks. Experiencing failure and tackling challenges develop resiliency and grit.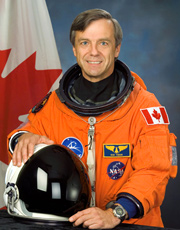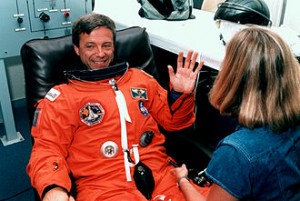 My pathway was straightforward. I knew from the young age of six that I wanted to be an elementary school teacher. I was in love with my Grade One teacher, Mrs. Barber. I graduated from high school, attended UBC where I earned my Bachelor of Education degree, and secured my first job in Delta teaching Grade One.  I admit there were no tough decisions to make and certainly no risk-taking involved. I was fortunate in so many ways, yet I probably did not have an opportunity to develop much resiliency as I rarely faced disappointment or rejection. I sailed through my school years and achieved my education goals with relative ease.  But that was a long time ago.
I applaud our youth today whose pursuit of happiness and personal satisfaction can take them on less conventional pathways. This takes courage, a great deal of risk-taking and knowing one's strengths and limitations.  These students often have an entrepreneurial spirit and possess creative thinking skills which are needed to distinguish themselves in a challenging job market and an uncertain economic environment.
As both an educator and a parent of three children all in their twenties, I feel connected with youth. I never tire of hearing stories of who is living where and doing what. Their journeys are all unique and interesting. The following three individuals are examples of the many youth who have pushed out of their comfort zones as Thirsk suggests, and are making amazing contributions to our world.
Tamo Campos attended Handsworth Secondary for two years and finished his high school years at Sentinel Secondary where he was enrolled in the Super Achievers Program. He was a friend of my daughter throughout high school and continues to be so today. Perhaps it's the love of snowboarding and the outdoors they both share that keeps them connected. Tamo founded "Beyond Boarding", an environmental and humanitarian activism group which raises awareness about issues impacting the world.  Tamo was awarded top Canadian environmentalist under the age of 25 a few years ago. Here is a young man who followed his passion, combining his love of boarding with a desire to make social change.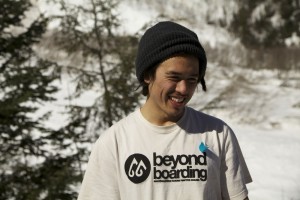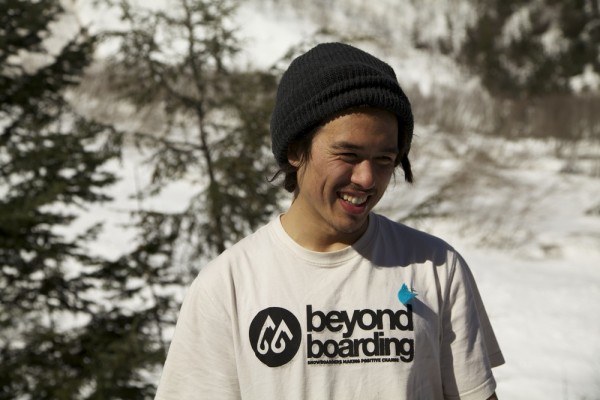 In a previous blog I wrote about Richard Loat, a graduate of West Vancouver Secondary School. His entrepreneurial spirit and love of hockey motivated him to make a difference. He is founder and CEO of "Five Hole for Food," a non-profit organization that uses hockey as a vehicle for social change in order to raise food, funds and awareness for food banks across Canada.  His organization recently shifted its direction. According to Richard, "…there are opportunities for us to tackle the issues in communities in Canada and across the world that lead to the situations of need that we've been trying to alleviate".  A recent glance at his website indicates he has a staff of 35 working with him.  What an impressive accomplishment for a young man.
Kelsey, a twenty-six year old entrepreneur who graduated from Handsworth Secondary, launched her own business two years ago.  She founded "Bare Knitwear", a company that sells Alpaca scarves hand knit in Peru.  According to her website, "Through the production of knitwear, 150 female artisans learn to use their knitting skills to become self-sufficient while living in the poorest region of Peru."  Setting up a website, learning about importing and online distribution, negotiating with business owners in South America, have all been part of the learning journey for this young entrepreneur.  In addition to the online market, 15 retailers throughout Canada, USA, and The Netherlands sell Kelsey's knitwear.
Tamo, Richard and Kelsey are three of many youth today who have demonstrated that courage, confidence and entrepreneurial spirit we should be nurturing in our students.  Each one is leading a fulfilling life, hoping to make a difference in the lives of others. No doubt each one of them had support along the way from various mentors, teachers or family.  Tamo certainly had a role model in his grandfather. You might recognize his name – Dr. David Suzuki.  And when I interviewed Richard, he credited his teachers for their support and encouragement.  Kelsey attributes her success in part, to her loving mother. Well, I'm not sure those would be her words, but given she is my daughter, I think I am allowed to say that! I am very proud of her.
Students with quantifiable accomplishments are easily recognized and lauded, such as scholarship recipients or those with the highest Grade Point Average. Yet let's not overlook those individuals with latent talents who are on courageous, less predictable pathways. These kids may not be headliners, but they are difference makers, full of determination and tenacity. We need to listen to what they need and want, nurture their interests and support them in their pursuits. Let's empower our youth to be successful leaders in their communities and in our world.  Their pathways may be unconventional by our standards, but there's nothing really conventional about today's world.