Let's Play
December 5, 2017 - 5 minutes read
I feel like I have some unfinished business. Lately, I've been thinking about the amount of time allotted for children to play in elementary schools and how important it is for parents and educators to ensure ample play time is built into a child's day. Our children are faced with pressures given the busyness of their lives. These coupled with the impact of increased screen time and the time spent navigating social media make me wonder if more opportunities for 'play' might help mitigate some of the adverse effects of such stressors.
At times I hear that elementary school needs to be more rigorous to prepare our youth for their future endeavours, including being successful in high school and getting accepted into post-secondary institutions. Too much time devoted to 'play' is not conducive to the development of academic readiness seems to be the underlying concern. I would suggest that this sentiment implies that play time is a 'break' from learning and is not furthering the academic agenda, a view that I have difficulty supporting. Play activities enable students to 'reset' or 'recharge', thereby increasing productivity in learning tasks. As an educational leader, I continue to be mindful of balancing rigor and play in order to be strategic in the diversity of learning opportunities offered to students.
To be clear, there is no doubt that schools must be places where students are immersed in rigorous learning opportunities. After reading the book, Embracing a Culture of Joy, I agree with author Dean Shareski that, "the use of the word rigor sets a tone for schools…and is not a word that inspires learning but one that evokes a strict and narrow view of learning". Shareski shifted my thinking! Henceforth, instead of 'rigor', learning will be described as 'challenging' or 'purposeful'. Regardless of the label used, I understand that learning happens both in structured and unstructured settings and 'play' fosters the development of invaluable skills in many domains of human development. Play should not be considered a time void of learning.
The development of social skills, including negotiation, compromise and perspective-taking, is vitally important. While playing soccer on the school field, basketball in the sports court or various forms of tag games, students are developing leadership skills, discovering how to cooperate with one another, and learning to be gracious losers and humble winners.
Play affords children the opportunity to learn more about themselves, their peers, and the world around them. Constructing forts in the forest or creating different 'foods' to sell at make-believe cafés, fosters the development of communication skills and thinking skills. Have the opportunities for imaginative play lessened with the influx and popularity of electronic games which are perceived as more desirable activities by our children? If so, frequent, dedicated times for unstructured play should be our priority. To explore more about the importance of play access an article here.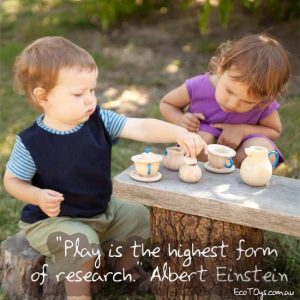 At the recent BC School Superintendents Association Conference, Finnish educator, author and scholar Pasi Sahlberg reinforced the importance of play. He encouraged the educational leaders in the audience to become champions of play, make recess a norm in every school, and help parents and teachers to value play. It made me question if our school day could be structured differently to allow more play time, while still maintaining the mandatory instructional minutes. We know that children need frequent breaks to help them focus and be productive learners. Restructuring our daily schedule may be something worth exploring. Let's be creative in our thinking and consider different options to meet the needs of today's learners.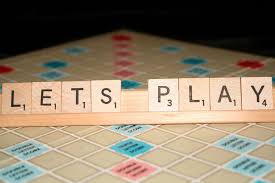 My opening comments referenced having unfinished business. With my pending move to the secondary setting, I will have to leave the 'play' conversation behind as this holds little relevance for older students. Or does it? Perhaps it is not the concept of 'play' as we understand it to be at the elementary level, but rather, the concept of 'wellness' and the idea that all human beings regardless of age need strategies that they can adopt to help reduce the stresses and the pressures of life. Whether it's more sleep or getting outdoors for exercise and fresh air, we need to pay attention to our own health and that of our youth.