Calm Down! The Importance of Emotional Self-Regulation
May 19, 2016 - 6 minutes read
I was one of the 31.2 million viewers watching the Pittsburgh Steelers defeat the Cincinnati Bengals on January 9th, 2016 in the AFC Wildcard Game.  I am fairly certain that most viewers thought the Bengals had the game in hand with less than two minutes to play. However, as is often the case in sport, the unexpected happened. Consecutive 15-yard penalties on the Bengals put the Steelers in field goal position and Pittsburgh kicker had no problem kicking through the uprights for the victory. In a matter of seconds, the Steelers advanced to the next round of playoffs and the Bengals were suddenly on vacation.
Feisty Bengals' linebacker Vontaze Burfict dropped his shoulder with an illegal late hit on Steelers' player Antonio Brown, resulting in a concussion for the unsuspecting receiver. Burfict received hefty fines and a three game suspension.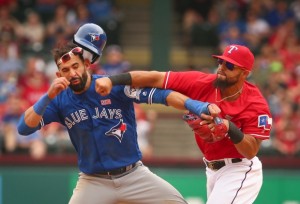 Shortly thereafter, an unsportsmanlike-conduct penalty was called on Bengals player Adam Jones after he lost his temper during an exchange with the Steelers assistant coach.  The game outcome was impacted by two professional football players who lost their cool, allowing their emotions to negatively dictate their actions.
And just recently on May 15th, Toronto Blue Jays Jose Bautista slid into second baseman Rougned Odor, who retaliated by punching Bautista in the face. A huge bench-clearing brawl ensued.
You might be wondering how this blog post has anything to do with education and West Bay Elementary School.  I am a sports enthusiast and repeatedly see how professional players' lack of emotional self-regulation negatively impacts individuals and how games unfold.  When students struggle with their emotions on our school field during a game of softball, soccer or 'Capture the Flag', we view these as great learning opportunities. We have conversations to arm our children with strategies and tools in an effort to help them de-escalate their emotions in future situations. We hope our work has long-lasting implications. What if Burfict, Jones and Odor had learned to regulate their bodies and emotions at a young age and over time, were able to resort to other less aggressive means as outlets for their frustrations?  Perhaps there would be fewer concussions and injuries, fewer penalties, and more game outcomes determined by the more skilled and prepared team, rather than by unregulated players who go berserk!
The importance of emotional self-regulation goes beyond the sports arena and extends into many other areas of life. This is precisely why we have been paying particular attention to addressing the emotional domain at West Bay.  In a previous post, I wrote about our work in the area of self-regulation and how connecting with Occupational Therapist Moray McLean is helping us find useful tools for all our learners. The sensory sock for Grade Five students and the weighted pads for students in Grade One are being accessed successfully by deep pressure proprioceptive seekers.  As the Grade Five students shared with me, "Not everyone needs to use the green sock. Only some of us need it once in a while."  The students don't react when one of their classmates crawls in the green sock and stretches for a few minutes or opts to run their hand through a tray of sand which feels soothing. Students do not judge or make fun of their classmates as they know each person has unique needs.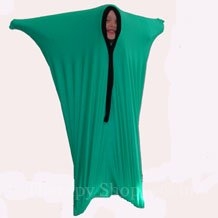 At staff meetings, we have conversations about what is helping our learners reduce their anxiety and de-escalate their emotions. Teachers share how their students are able to typically achieve a calm and relaxed state while listening to quiet music, participating in yoga or practising deep breathing exercises. Our school counsellor works with classes or groups of students, often using literature to prompt discussion. Throughout these discussions and role-plays, students are not only learning about self-regulation, they are developing valuable thinking skills.
I realize that fighting in hockey, late hits in football, and punching in baseball will continue to occur generating much reaction from the media and fans. And of course, television network ratings will remain strong.  Somehow watching people lose control is viewed as entertaining.
Nevertheless, we can do our part in schools to prepare our students for emotionally-charged situations which undoubtedly they will encounter throughout their lives. Elementary schools are safe places to teach young children ways to monitor and modify their emotional responses. We can equip students with strategies to help them keep their emotions in check, preventing them from making impulsive decisions that they may regret. We are doing our children a great service by empowering them with these important strategies, giving them a greater chance of experiencing success in school and in all areas of life, including the football field and baseball diamond.