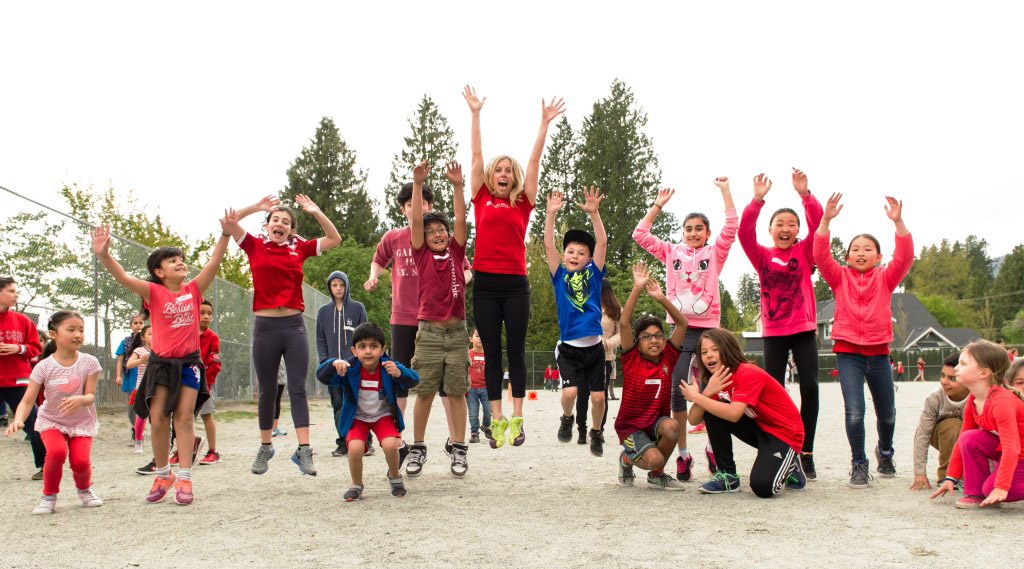 Irwin Park Elementary School
Sports
Sports: There will be NO school sports for the 2020-2021 school year.
Irwin Park prides itself on providing students with opportunities to actively participate and engage in sport. A healthy lifestyle includes a strong balance between extra-curricular pursuits and academic achievement.
Irwin Park students are encouraged to come out and join one of the many teams that compete at the District level.
Active Living and Sports
Participating in Active Living and Sports in school is a great experience.
It makes you feel good,
You get to try a new sport,
You could raise money for a good cause (ie: Terry Fox Run),
You get to be part of a school team,
You get to represent Irwin Park at district events, and
You make new friends.
We encourage every student to be involved in the school's active living and sports program.
What sports can I play at Elementary School?
Sports in elementary school are inclusive – this means that if you show up for a team, you can play. For those who want to be more competitive in sports, the North Shore community offers many opportunities.
Irwin Park Elementary School participates in the following district wide sports:
| | | |
| --- | --- | --- |
| Months | Sport | Grades |
| September - October | Cross Country | 3 - 7 |
| October - December | Basketball | 7 |
| January - February | Volleyball | 7 |
| April - May | Ultimate Frisbee | 7 |
| May and June | Track and Field | 4 - 7 |
If you want to be more competitive in your sports and to prepare for more competitive secondary school teams, we recommend that you play your sport outside of the season, you can do this through club play or camps in the Summer, Winter or Spring breaks.
Character Development and Sportsmanship
Another crucial component of participating in elementary athletics is the learning how to win and how to lose. At Irwin Park we require that all athletes who have the privilege of representing our school and its students, demonstrate strong values of sportsmanship and fair play at all times. This includes not only at District sponsored tournaments but also in regular league play and in practices. At Irwin Park we win with class and lose with dignity.
Who are the coaches for our sports?
All coaches in public school, both elementary and secondary, are volunteers, this includes your teachers, parents or other community volunteers. A lot of time is committed to our sports teams including organizing practice times, transportation, jerseys, refereeing, and tournaments which can take place on weekends. Our sports team runs on volunteer power and we are very fortunate to have such dedicated people who gladly give of their time. Always remember to thank your coaches.
How do I sign up?
At Irwin Park and throughout the elementary school in West Vancouver, sports are non-competitive for the most part. If you want to play, you can come out to the practices and games or tournaments. Watch for the notices of when the next sport or event is starting.
What is the role of parents in elementary school sports?
Irwin Park parents are very welcome to help out with school sports. There are many ways to do this depending on the sport and the coach's needs, including:
Volunteering to coach or assistant coach a team,
Ensuring your athlete is on time for practices, games and tournaments,
Driving the team to games and out-of-town tournaments,
Managing uniforms and game snacks,
Organizing thank yous for coaches,
Modelling appropriate behaviour and support for the coach,
Respecting all players and all coaches, and
Always as a spectator.