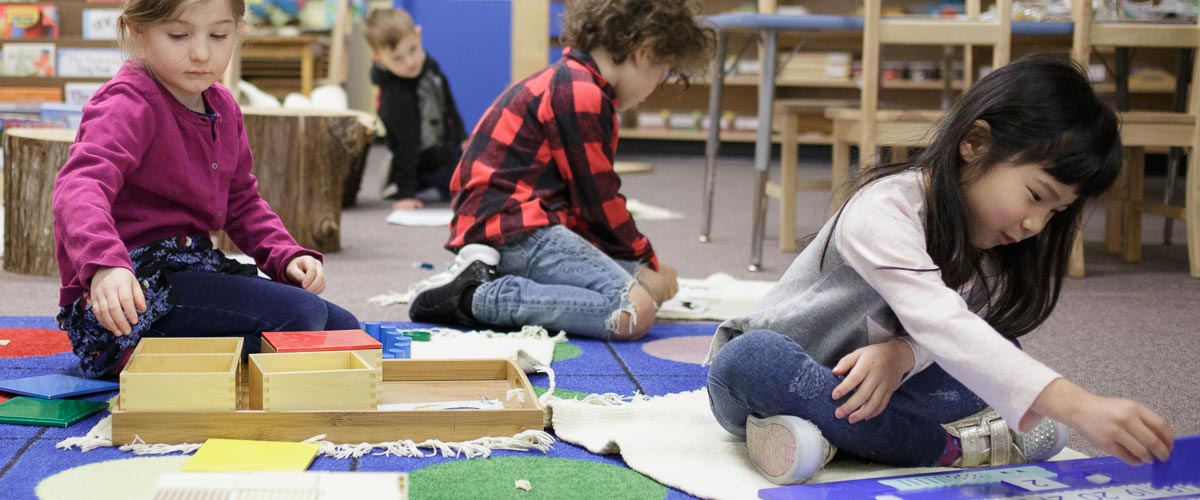 Eagle Harbour Montessori School
The Montessori Classroom
The Montessori Method
Providing Opportunities for Discovery
Learning in the Montessori classroom takes place through the senses. Within the child's reach are specialized self-correcting sensorial materials. Many of these materials and activities are designed to allow for self-correction, a feature that leads towards the child's independence. Children are provided with opportunities to learn through exploring the natural environment.
The Montessori Method
Fostering a Nurturing Environment
Montessori schools have been in existence for over 100 years in both private and public school settings in countries around the world. Montessori education was founded by Dr Maria Montessori as a result of her scientific observations of the behaviour of young children. It was her observation that young children learn best in a nurturing environment, filled with developmentally appropriate materials that provide experiences contributing to the growth of self-motivated, independent learners.
The Montessori Method
Developing Leadership
Dr. Montessori's belief that a mixed age group enhances the child's learning experience finds increasing support in current research. Studies show that younger students in the group gain through their observations of and interactions with the older student's advanced skills and the older students restructure and solidify their acquired understanding as they teach and model what they know to the younger ones. Every child can work at his/her own pace and rhythm, eliminating the bane of competition. Order and discipline is easily maintained even in very large classes due to established routines modelled by the older students. Mixed-age groups resemble a realistic social environment.