An excellent time for education
September 19, 2017 - 4 minutes read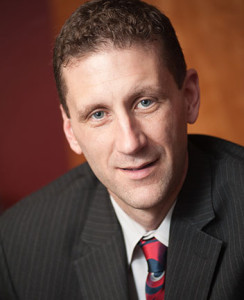 This is my 11th year at West Vancouver Schools, and I can't recall a better time for education in the province. Going into the fall, we have a new government, and no matter one's political affiliation, it is clear that this government supports a strong education system, and we are lucky to have as the new Education Minister, Rob Fleming, a distinguished graduate of West Vancouver Secondary School.
In addition, we continue to make excellent progress on B.C.'s new curriculum, with final changes at the senior levels expected to be in place by next fall. If all this wasn't enough, we have steady finances, healthy enrolment across the district, and have been able to hire additional excellent staff, all of which will help bring us closer than ever to our vision of providing the best education in the world.
As you will see, if you read through the Class Act feature in this first edition of the Curve publications, students are doing real work for the real world, whether their interest lies in coding, film, art, business, robotics or any other endeavour. While the work that we do to help students find and follow their dreams has been going on for many years in West Vancouver, it is great to see a province-wide shift towards a curricular model that closely aligns with many of the things that we know are working here. Students connect their learning to the real world, both while they study here, and well beyond.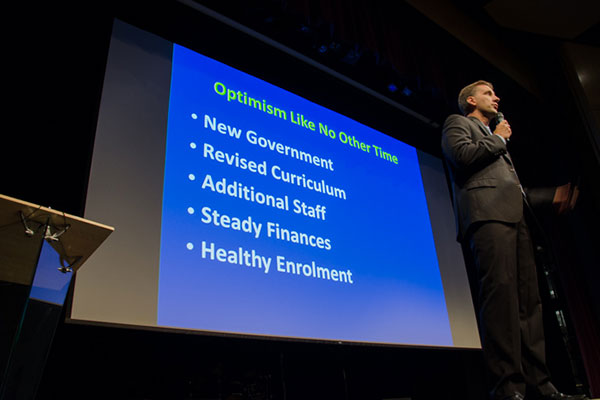 At our Opening Day ceremony this year, which is open to all staff across the district, we had standing room only for a screening of the film Longshot, an incredible production produced by a team of students in David Shannon's Advanced Film class at Rockridge. This film, which was screened at the Lift Off film festival in August, and will be screening next month in Los Angeles at the Glendale International Film Festival, is a powerful story about coach Brian Upson, who took the WVSS highlanders to the provincial championships in 1982 while fighting cancer. The quality is indistinguishable from professional productions, and I am so proud of the work that went into the production and marketing of this documentary.
The leadership shown by all of our staff, whether they are in administration, teaching, on the front lines in school offices, or working day and night to keep our schools safe and healthy, are doing some of the most rewarding and challenging work there is. Together with our community partners, parents and each of our students, we are making a positive impact locally and globally. Despite the many challenges we are facing in the world today, I am confident that we are raising a generation that is ready for it.
I wish everyone another incredible year ahead, and look forward to meeting more of our new families and staff as the year progresses.
Chris Kennedy, Superintendent
West Vancouver Schools