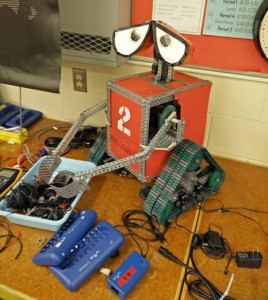 For girls entering grades 4 to 6
The Big Bad Bot Builders – Girl Powered program will provide students with the opportunity to explore various elements of mechatronics and robotics.  Several challenges will be presented throughout the year, including the option of participating in various local tournaments throughout the year. Students will build robots using the VEX IQ system, working either individually or in small teams to design, build and test various robots. The experience will allow students to develop a variety of hands-on skills and to explore possibilities. The learning opportunities are wide open – all based on the passion, skillset, willingness to work hard, and enthusiasm of the group of students in the program!
NOTE: Students who are joining the program for the first time will receive a free VEX IQ Super Kit.