Farewell and bon chance to our graduates and retirees
June 27, 2017 - 6 minutes read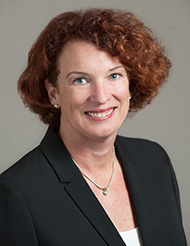 As June comes to a close, it's a good time to spend a few moments reflecting on all the changes ahead for the 732 graduates of West Vancouver Schools and the 24 staff members who will be retiring this year. The students and staff in our district are what make our organization so unique, and though we welcome in a new cohort each fall, this time of year is a poignant reminder that we each contribute something special to the community of West Vancouver Schools.
When we met at the end of August last year to begin a new school term, we invited two speakers to join us for a discussion around instilling joy in the classroom. Although this was our focus in 2016-17, after more than 14 years as a parent in our district (and five as a trustee) I can state unequivocally that the culture of the district has and continues to be infused with joy, and I am very proud of the people that make the magic happen each day.
While I look forward to all the events in June that keep our staff incredibly busy, being involved in the leaving ceremonies at both elementary and secondary schools are among my favourite events. As a small district, these events take on an intimacy that is rare in BC schools and I'd like take a moment to share some of the things that we heard as we wished the class of 2017 well as they begin to embark on a new chapter in their lives.
Rockridge grads Claire Jansen and Sam Wilkinson took us down their own version of memory lane when they delivered the valedictory speech on June 20. As Claire so eloquently reminded us all, the high school years are marked not in terms of blocks or terms or grades, but in the friendships made and the times shared together.
At West Vancouver Secondary's graduation ceremony, Will Honcharuk and Rachel Teichman delivered the address. These two graduates had done this before, as they also worked together to deliver the speech when they left Irwin Park in Grade 7. Perhaps the one aspect that stood out in their comments was the great deal of respect and appreciation that they had for their teachers, counsellors, and support staff. They talked above all about how important relationships were in their lives with both adults and their peers.
There were many memorable moments for the Class of 2017 at Sentinel as well, with many of the grads thanking their parents for their support and encouragement. Many students noted in their leaving remarks that they will treasure their memories of the social justice trip that they took with several classmates to build homes in the Dominican Republic. In his speech, valedictorian Arman Salehirad reminded the grads that going forward each of you "has something to contribute, so be kind to yourselves and others, in the hope that our individual strengths lead to a stronger, and more meaningful world."
On June 1st we celebrated the long and distinguished careers of staff who have had a deep impact on our district and I would like to recognize the following individuals and wish them well as they continue their life journeys in new directions:
Teaching staff Kim Adams, Tina Brown, Annette Duval, Bruce Holmes, Sydney Hook, Naseem Jetha, Christine Kelly, Gordon Schroeder, Heather Stephens, Marc Tremblay, Mike Toth, Beth Underhill  – may you continue making a difference in new areas of your lives, as you have so generously contributed to thousands of students.
Support staff Victoria Black, Jane Gillis, Deborah Harris, Elaine Holtz, Ian Kennard, Karen MacDonald, Janet Gardner, Gail Mofrad, Sheila Perret, Antoni Piech, Dianne Tricker – thank you so much for your years of service to our families and schools.
We literally could not be as good as we are without the critical services you provided every day. We are grateful for the dedication of our staff, and know that you will have many fond memories of the time you invested during the course of your career with us.
To all of our returning families, on behalf of the West Vancouver Board of Education, we wish you a very a relaxing and fun filled summer. We look forward to welcoming you back in September, and to welcoming the hundreds of families and staff who will join us to start their own amazing journeys in West Vancouver Schools.
Carolyn Broady, Chair