Elections as learning opportunities
May 16, 2017 - 3 minutes read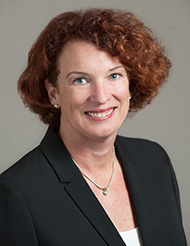 The results of BC's 2017 may not yet be fully known, but the past month has seen a number of amazing learning opportunities for students across our district. After spending class time studying the issues, candidates, structure and history of our democratic system, many of our students participated in the well-publicized student vote.
At Ecole Pauline Johnson elementary, students in Grades 6 and 7 planned and implemented an all candidates meeting on Tuesday, April 18 which culminated with a school-wide vote. We thank all of our West Vancouver candidates for their part in making this important event and helping to create a real-time, hands on learning experience for our students.  I'd like to thank all the candidates for focusing on education in their campaigns, and to offer my congratulations to our two returning MLA's.
Adults also learned many lessons from this election – one of the key take-aways being that every vote really does matter. It will be another week before we know the outcome of this election, but in several ridings, the results were so close that official recounts have been called to determine the final outcome.
Whatever the results eventually reveal, I believe that education was one of the issues that received high profile during the campaign, and it will be important to work with the newly elected government to prioritize educational issues. The Board has established strong relationships with our local representatives, and we look forward to continuing our discussion about high quality educational opportunities when we meet with them this fall and throughout the upcoming year. Students and parents can expect our Board to continue making education a top priority in West Vancouver.
In other news, as the weather begins to warm up, we are now very close to the close of the current academic year. A number of activities are planned around ceremonies, awards and other year-end celebrations, keeping school staff extremely busy. Both secondary and elementary schools are planning leaving ceremonies, administering examinations and welcoming new families at Welcome to Kindergarten events to ensure a smooth transition for students in 2017-2018.
I am looking forward to taking part in our 2017 graduation and awards ceremonies next month. It is such a busy, but special time of year at each of our schools, seeing our graduates transition to post-secondary school or otherwise pursue their dreams to travel or work. We have an absolutely amazing roster of graduates this year, who will head off to schools all over the world and we would like to wish every graduate and their family a safe and happy celebration.
Carolyn Broady, Chair