A Fresh Start In A Beautiful Setting…
September 3, 2016 - 4 minutes read
The natural beauty of our surroundings is something that cannot be taken for granted.

As I have spent more and more time settling into both Gleneagles Ch'axáý and Lions Bay Primary Schools over the past two weeks, each day I am left awestruck with the natural beauty that surrounds me.
This past summer my family stayed close to home; most summers we don't usually stray far from Vancouver and there is good reason for that; BC's natural beauty.
My wife, with our 2 boys, Aidan and Joshua, and newly acquired Black Lab, Sumo, took full advantage of our time together. We dragged our very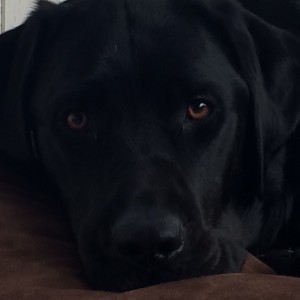 humble tent trailer to different locations around the province and enjoyed the natural amenities that each location offered. But I still feel that where we find ourselves situated here, whether it be Lions Bay or Horseshoe Bay, in an incredible setting. iPhone pictures simply don't do it justice but reminding oneself to be present and appreciate the environment that we are fortunate enough to enjoy living, working and going to school in is something that I cannot pass up on sharing with my own kids, and the people that are patient enough to listen to me… 🙂
But seriously, we are so lucky to live where we do here in Canada; in British Columbia; in the Lower Mainland and for many of our families, along the Sea to Sky Corridor. As someone who grew up in Ontario, although beautiful in many ways, it just isn't the same. Gratitude is a very strong value within me and will be a strong message that I hope to pass along to students as I get to know them this coming school year. Where did you visit? What was it like? Do you realize how lucky we are to live here in BC? On the North Shore?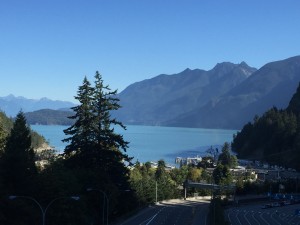 The learning potential of the outdoors around us is unlimited. More and more research and articles are being shared on social and mainstream media both in and outside education circles.
Probably like you, I was a parent who worked hard to limit screen time and increase 'outside time', and when I did, the difference was incredible. Energy levels rose as we hiked; 'connect and attachment' increased as we conversed and observed the beauty; even the utter silence was gratifying.
So as we being our new school year here at Gleneagles Ch'axáý and Lions Bay, I want to encourage families to take advantage of the outdoors together while the weather remains friendly.('Julember' was crazy). And even when the rain inevitably begins to fall, and temperatures drop, get outside; I admit it is more pleasant when it's warmer, but the North Shore fall and winter seasons bring a whole new component to natural beauty and learning opportunities outdoors.
As I am come to a close, both in my summer holiday, and in this post, I sincerely look forward to meeting the students and families of both schools more personally. We have an exciting year ahead of us. Whether it be Integrating the Arts through Storytelling and First Peoples' Learning Principles, extending our curiosity through Inquiry Based Learning or increasing student capacity in the areas of social emotional competencies, through our P.O.W.E.R. initiative @ GEC or Zones of Regulation at Lions Bay. One thing is certain in my mind; that I will be more mindful of the beauty of my new workplace environment and reminding those around me of its significance.
Cheers and I look forward to getting to know this place and its natural treasures even better!