Orange Shirt Day: Sept 30th: Recognition, Remembrance and Reconciliation
October 1, 2016 - 7 minutes read
This September 30th at Gleneagles Ch'axáý and Lions Bay Community School was not an ordinary day. Yes it was "Picture Day" at GEC and the day after our School Wide Terry Fox Run for the Cure; but this day was different.
On this day, both schools formally recognized and celebrated the significance of Orange Shirt Day.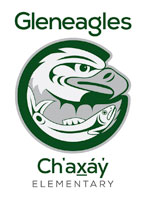 What is Orange Shirt Day, you may ask? Orange Shirt Day is a day of recognition, remembrance and reconciliation. The name itself stems from legacy of the St. Joseph Mission (SJM) residential school commemoration event held in Williams Lake, BC, Canada, in the spring of 2013. This event was the result of Phyllis' story, of having her shiny new orange shirt taken away on her first day of school at the Mission; and has thus become an opportunity to keep the conversation moving in the direction of understanding and healing for those 150,000 Aboriginal children who attended over 80 of Canada's Residential Schools.
The date is significant in that it was around this time of year, the end of September, at which point Aboriginal children as young as 5 and 6 years of age were taken from their families and placed in residential schools by government orders. First Nations parents were directed to deliver their children to Residential Schools or risk arrest and imprisonment.
In the late 1800s, governments in both Canada and the US, chose colonization techniques to quell the threat of this First Nations population; even though these populations had been living off the land in harmony with one another and their environment for thousands of years previously. Aboriginals were deemed uncivilized and unworthy, by European colonists, to continue in their way of life.
Beginning in the early 1900s, Aboriginal children whom had been raised by not only their parents, but by uncles, aunties, grandparents and connected cousins, were suddenly removed from their communities and placed in Residential Schools where they were forced to learn European customs, beliefs and language. Siblings were separated, any language that was spoken other than English was met with harsh punishment as these children led a life governed by religion and strong discipline.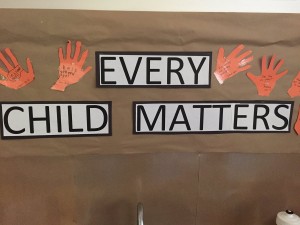 The stories that are told by survivors of the Residential Schools are chilling and haunting. The love and nurturing; the wisdom and culture that had always been passed down from generation to generation…was no gone.
While some call this an act of "cultural genocide", others dispute this notion. In short, I feel it is difficult to deny that what was done to First Nations families and especially young school aged children, was emphatically unjust and culturally insensitive. Sadly, the legacy of psychological and emotional abuse sustained in Residential Schools decades ago, has continued to have an impact upon First Nations communities' today as they sometimes struggle to remain intact and raise healthy and happy families.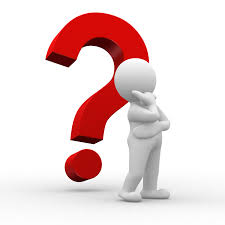 My task today was to try and communicate this incredibly sensitive story and topic to a fresh faced group of students. I wondered at times…how was I, a non-native person, without direct context going to do this story justice? How could I make this story more about 'healing the hurt' and not as much about the pain sustained?
In the end, I realized that part of the healing process is acknowledging the pain that was sustained in Residential Schools and becoming aware of the mistakes our past and accepting responsibility and attempting to reconcile our understanding as we take the next steps towards healing.
As you may well already be aware, BC's Revised Curriculum is now embedded with First Nations perspectives and connected largely with First Peoples' Principles of Learning. At Gleneagles Ch'axáý we have taken on the First Peoples Pedagogy which states that "Learning is embedded in memory, history, and story." Today I attempted to tell that story with the following PowerPoint Presentation to guide my students and also a story telling using one of Nicola Campbell's award winning books, Shi Shi Etko.
The reaction of my students was notable as they sat engaged in the discussion and media clips that I had chosen detailing the experience of Residential School Survivors and the significance of the Orange Shirt and the phase "Every Child Matters".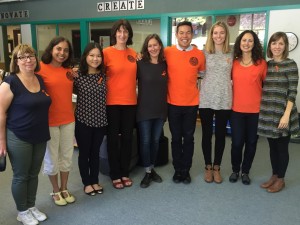 Many of whom had no previous idea of the role that Residential Schools played in the lives of Canadian First Nations people, gained an appreciation for the difficulties that surround these experiences and the legacy that remains. Despite a couple leaving the assembly or story reading teary eyed, I worked hard to assure them that it was 'ok' to grieve for the loss of others, and that this was the first step for healing and understanding.
This is a journey that will continue to shape not only our communities but our country as well. Each of our students is a part of that journey as they learn more about First Nations Culture and appreciate and become aware of the experience that First Nation Peoples have endured over the course of centuries of colonization and settlement. It is our duty as educators to embrace the New Curriculum and create a common understanding; one that involves curiosity, empathy and shared learning that will allow the healing and reconciliation to take place. A new generation of learners who have a fabulous new opportunity for connection with the land, the First Peoples and their stories of this great country.