GEC 2016 Cheque Writing Campaign: A reflection of an invested and involved parent community
October 6, 2016 - 9 minutes read
Since my arrival at Gleneagles Ch'axáý Elementary I have been overwhelmed by the parent support that is demonstrated at this school.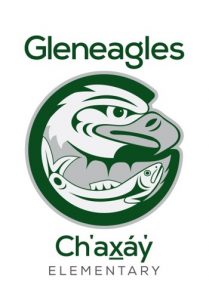 Whether it be the buzz of conversation and friendly smiling faces at the end of the school day while I head out on bus duty or the overwhelming turnout of parent volunteers to run alongside of kids at our recent Terry Fox Run for the Cure event last Thursday; GEC Parents are present and engaged.
What I have come to realize is that the Horseshoe Bay Community, including Lions Bay and Eagle Harbour is one that is tight knit, collaborative and receptive. New families are quickly welcomed into the fold and encouraged to join the many local activities and groups that function out of our school and in the community at large.

With the wealth of After School Opportunities available at Gleneagles Ch'axáý (eg. After School Run Club w/ parent Karl Budd, a GEC Parent of 3, UME Coding Camp, Goh Ballet, Primary and Intermediate Creative Art Classes, etc.) there are even more opportunities for parents to connect at the school site and continue the mutual dialogue of support and investment in their children's development, both in and out of the classroom environment.
A large component that drives this momentum at Gleneagles Ch'axáý  is the Parent Advisory Group led by by our PAC Chair, Kelly Richter and Co-Chair Grace Russell. However, the support does not stop there. In reviewing the GPAC executive, the list pulls from a variety of families, with students from across the grades here at our school.  While seemingly contrived, the old adage, "…it takes a village to raise a child" rings true here at GEC.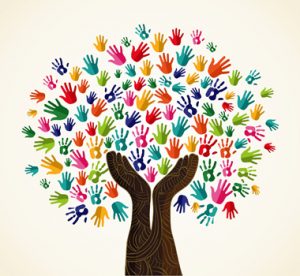 In reflection of this support, the Gleneages Ch'axáý PAC is in the midst of holding a Cheque Writing Fundraising Campaign to raise financial resources to support the ongoing programs at our school. Due to the heavy involvement of parents in a 3 and 4 day a week Hot Lunch Program, and numerous other PAC Initiatives, plus  the rapid pace of life that every parent and family experiences in this day in age, the Gleneagles PAC has provided this option as a way for every family to contribute to the cause of bettering our children's' school experience.
The Gleneagles Ch'axáý PAC is raising funds for the many great programs and initiatives that Gleneagles students benefit from – everything from field trips and better classroom tables to Artist in Residence programs and sports equipment. The New BC Curriculum and recent focus on 21st Century Learning, trans-disciplinary studies and Core Competencies has transformed learning in BC schools. In order to meet the needs of this change, everything from content and concepts, to learning spaces are experiencing a shift for the better; one that is more modern, based on strong research around self regulation, collaboration and learning spaces, thus better preparing our students for the challenges of a future that is difficult to predict.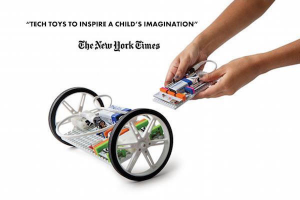 One focus of our work this year moving forth is our Learning Commons & Maker Space, (once known as the school library), led by our internationally recognized Teacher Librarian,  Mrs. Michelle Davis. The Gleneagles Learning Commons & Maker Space was recently recognized nationally by the Canadian Educators Association for its innovation and progressive leadership and will be featured in the upcoming November issue of Reader's Digest. Mrs. Davis and her colleagues will be recognized this coming Friday at a special luncheon on October 7, 2016, at the Musqueam Cultural Centre. Extraordinary educators will share the lessons they learned while developing programs that engage students and teachers in meaningful ways and lead to widespread innovation.

In order to maintain this progressive nature, Mrs. Davis, myself and a Gleneagles Ch'axáý  team of educators will be applying for our second District Innovation Grant to tap the refreshed version of the BC Curriculum involving Applied Design, Skills and Technologies  to new levels. However, like all paths of progress and innovation, time, community support  and resources are essential.
But the innovation and progression does not stop there. Gleneagles Ch'axáý  is also, as you my well know based around an "Arts Infused Learning Environment", where teachers look for every opportunity to tap the passions of students in the Arts, whether it be creative, dramatic, spoken, fine arts or musical pursuits; they all add another level of personalization and engagement for all students at Gleneagles Ch'axáý .
As I arrive at Gleneagles for my first year, my own personal vision, that lies in my core values, is an effort to create a community of learners at  Gleneagles Ch'axáý  who are socially and emotionally self aware, kind and respectful of all; students who embody the Personal and Social Core Competencies in their ability to Self- Regulate, flourish and thrive in a world fraught with distraction and increasing stress.
All of these initiatives require resources to move us further along the continuum of progress and creating the best learning environment for our greatest treasure, our kids; not to mention the hard working and incredibly dedicated Gleneagles Ch'axáý  staff. 
I appeal to each family to make a donation, no matter how small or how big.  As a collective we are stronger and our efforts will go further when united in cause and commitment.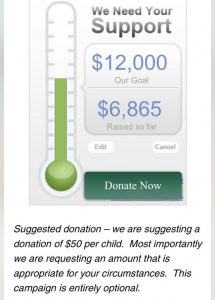 Please visit the Gleneagles Ch'axay Fundraising Website by clicking here.  Please take a moment in the next day to make your donation.  Donations can be made through the GEC PAC fundraising page. Don't wait! The deadline for donations has been extended to Oct 14th. You can even use our School Cash Online option and make a donation via your Credit Card. All donations of $25 or greater are eligible for a tax receipt. Thank you for your support!
How to Help:
To make a donation online, please go to th

e

fundraising website

and follow the "Donate Now" link to WVSD's School Cash Online.  When you log in, choose the "Make a Donation" button, choose the fund destination "Gleneagles PAC 2016/17 Fundraising Campaign" and amount, click on "Add to Cart", and follow the payment instructions.  Your tax receipt will be emailed to you almost immediately

.

If making a donation by cheque please fill out a form, attach your cheque made to "SD45 West Vancouver" and drop it off at the school office.

Note: the preferred method of payment is through School Cash Online.

Suggested donation – we are suggesting a donation of $50 per child.  Most importantly we are requesting an amount that is appropriate for your circumstances.  

This campaign is entirely optional.