In my first year as principal of Gleneagles Ch'axáý  I have grown accustomed to the warm culture and natural environment of this site. I have also come to value and recognize some incredible strengths in this special community and neighbourhood.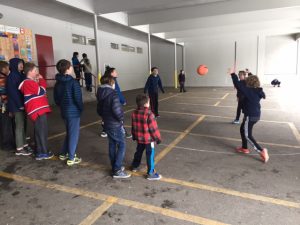 In an earlier blog post I shared my awe and wonder of the natural environment, which still strikes me each day on my drive out and makes me pause in gratitude. There is also the distinct connect and respect that I observe between older students and their younger peers here at GEC. Whether it be in buddy classes,  which proliferate at our school, or the inclusiveness and patience I see demonstrated by older students in their play at recess, it once again leaves me grateful. The cohesiveness I witness in our community between the parents, staff, students and our strong sense of place here in Horseshoe Bay, is also distinct. It is this connect that has driven our school in the path that it has traveled in the past several years.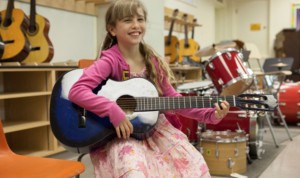 Gleneagles Ch'axáý prides itself on being an 'Arts Based School'; a school community that is dedicated to weaving opportunities in the arts,(music, dance, drama and the visual arts) into our learning. This was a course that was charted after significant staff, student and parent community input and one that has proven to be incredibly valuable; not simply based on the research around how the arts enhance overall academic achievement  but the opportunities it presents to provide further avenues of student engagement in fields that would otherwise go unexplored.
GEC is grateful to have a dedicated full time music educator in Jocelyn Liu;  an anomaly in a smaller school of 240 students. Ms. Liu leads the way, inspiring kids each day with music instruction and providing immense extra curricular performance opportunities;  including year round Primary and Intermediate Choirs, a Gr 7 Vocal Ensemble as well as dedicated Gr 5 Drumming Ensemble.
Rich explorations of visual arts are consistently interwoven into classroom units of inquiry like the recent Primary wide focus on force and motion,  with a Gr 1/2 investigation of centrifugal force  or the history  of famous artists and water colour creations by our  Kindergarten and Grade 2/3 class, we are extending these opportunities even further with hands on projects.
As part of a GEC Innovation Project focused upon the First Peoples Principles of Learning and the 'Power of Story', we have recently invited local Squamish Nation artist, Tswaysia Spukwus to join us in late February to guide our entire school in a drum making workshop. This will allow Gleneagles Ch'axáý students the authentic experience of working with natural materials, including wood, hides, and leather string, to create their own drum and design it based on an Aboriginal symbol related to 'story'. Tswaysia's visit will include storytelling and a sharing of her rich culture that will further enhance our student community's appreciation for not only First Peoples Principles of Learning, but the cultural history of the land and space we inhabit here in beautiful Horseshoe Bay. None of this could be possible without the generous support of our Gleneagles Parent Advisory Group led by Kelly Richter and Grace Russell and their Executive.
Another artistic endeavour that has us waiting on baited breath is the approval of a grant application which, if approved, will enable GEC to participate in the Stream of Dreams project. This conservation effort, brings environmental awareness education to schools while leaving a lasting legacy of beautifully painted salmon on school fences, to remind citizens, young and old, of our responsibility to protect the natural habitats of fish everywhere.
In this case what better fish species to celebrate here at GEC than the ch'axáý , the Squamish language word for sizzling herring; and the name given to Horseshoe Bay by First Peoples,  centuries before European settlement. We look forward to this potential opportunity. 
This year another Innovation Project spearheaded by our award winning Teacher- Librarian Michelle Davis, will explore how we can make our nationally recognized Gleneagles Ch'axáý MakerSpace and Learning Commons more accessible, to more students, more regularly. Plans are in the works to focus on the design and creative aspects that surround robotics, once again tapping the creative flow that runs deeply through our school. This has led to further conversations around the value of S.T.E.A.M. directed learning that could potentially be a further expression of the journey we see ourselves following at Gleneagles Ch'axáý.
Stay tuned for further opportunities and adventures on our school wide journey that embeds the richness of the arts into acquiring valuable 21st century skills and enhances overall student engagement.