Meet the Teacher Night, September 19th
September 16, 2019 - 1 minute read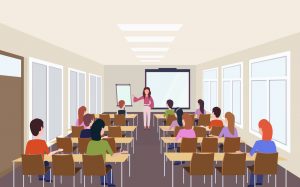 This Thursday, September 19th, you will have an opportunity to meet your child's teachers and "walk-through" their timetable. Your child's schedule and the agenda for the evening will be handed out on Wednesday during a special homeroom. Extra copies will be available from the Office.
This is the schedule for the evening:
5:30 – 5:50 pm – ELL Information Session (Room 201)
6:00 – 6:55 pm – Welcome reception for parents of grade 8 students, as well as parents new to Sentinel (Cafeteria/Foyer). This will include a brief address and student-led tours.
7:00 – 8:55 pm – "Walk-through of the Timetable"
If you have more than one child at Sentinel, you can pick and choose which teacher's you would like to meet
7:00 – 7:08 pm
Day 1 – Period 1
7:08 – 7:13 pm
FIT BLOCK (stay in period 1 room)
7:18 – 7:26 pm
Day 1 – Period 2
7:31 – 7:39 pm
Day 1 – Period 3
7:44 – 7:52 pm
Day 1 – Period 4
7:57 – 8:05 pm
Day 2 – Period 1
8:10 – 8:18 pm
Day 2 – Period 2
8:23 – 8:31 pm
Day 2 – Period 3
8:36 – 8:44 pm
Day 3 – Period 4
8:49 – 8:57
Periods 5, 6, 7, 8, or 9 (Day 1 or 2)
Early morning or after school classes
Note: This is not the occasion for individual parent/teacher conferences – these will be held on November 7th, 2019