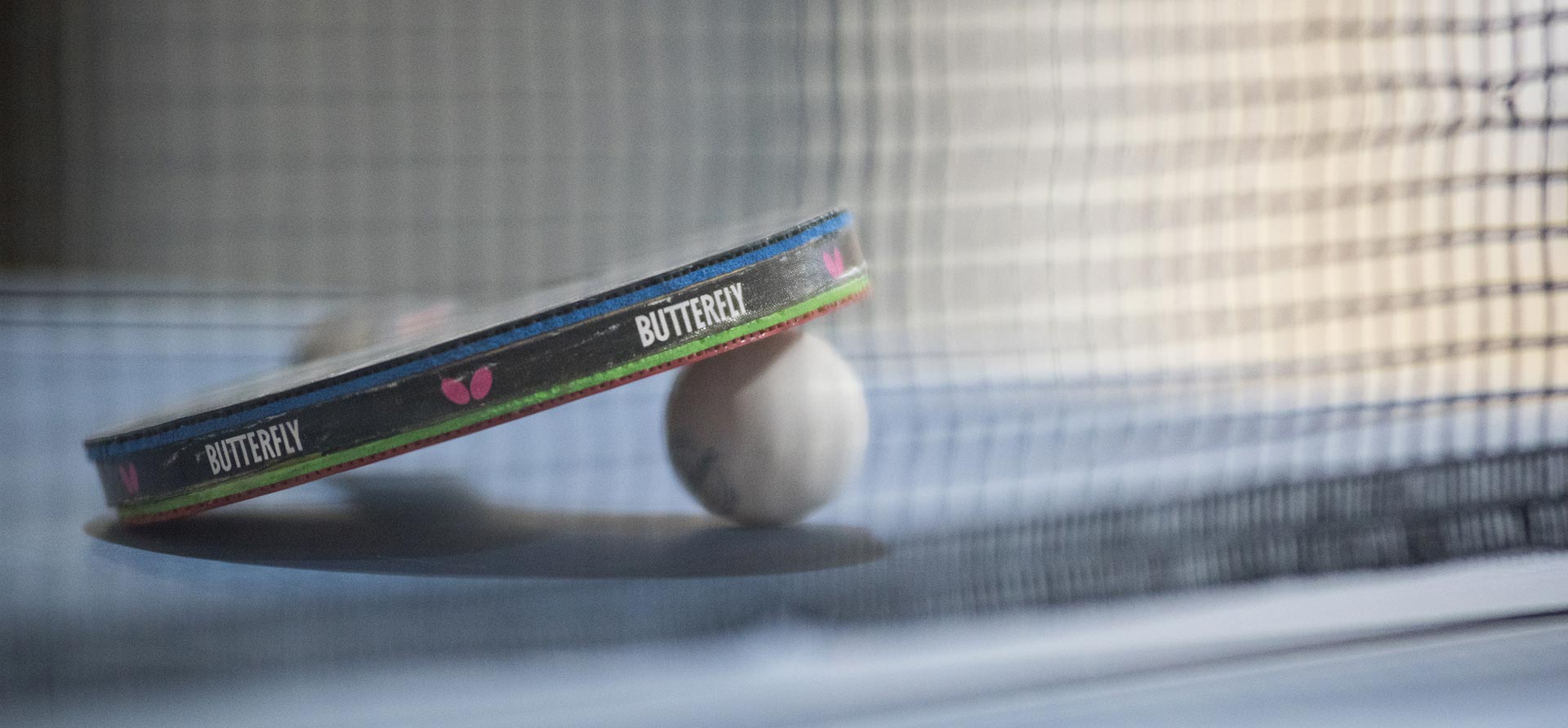 Premier Table Tennis Academy Program
Table Tennis
Grades 8-12, Boys and Girls, Eligible
Evening Information Session
Wednesday, February 6, 2019
7:00 – 8:30 pm
Sentinel Secondary
General Academy & Academic Overview 7:00-7:30 pm | Library
Table Tennis Academy Information 7:30-8:30 pm | Room 306
Click here to view schedule of all Academy Information Sessions
To attend the Evening Information Session, please complete the Student Information Form.
View Personnel     |     View Student Achievement
The Premier Table Tennis Academy is another example of the West Vancouver Schools' commitment to facilitating increased access to athlete development through pathways in education. Sport is a viable pathway to reach numerous educational, societal and personal goals.
Overview of Program: Variety and Opportunity
This academy is designed to provide a consistent training program for students, boys & girls, Grades 8-12 to experience and play quality Table Tennis through high level training and exposure to competition. The idea is to provide students with a progressive range of skill development through quality lessons and activities.
For questions about the Premier Table Tennis Academy, please contact
Diane Nelson, Director of Instruction: 604-981-1150 | dnelson@wvschools.ca
To develop students' knowledge, skills and abilities in the sport of Table Tennis & provide each student the opportunity to reach full potential in the sport
To work in partnership with the North Shore Table Tennis Club (NSTTC) to provide students with Table Tennis skill development training under the Long Term Athlete Development (LTAD) program
Provide training for students in quality facilities
To provide championship and tournament opportunities for students
Access to excellent instruction, coaching and training in cooperation and support from Table Tennis Canada
To provide students with the opportunity to receive high school course credits for participation in the program
To promote a philosophy of regular practice and long-term participation, performance and enjoyment of the sport of Table Tennis
To emphasize the importance of sportsmanship, to focus on both individual and group training and to display a respect for peers, instructors, coaches and teachers
To provide students with the opportunity for increased self-esteem and self-confidence through participation in the sport
To encourage students to be motivated to participated in the sport of Table Tennis for life , as a player, an umpire, future instructor/coach or table tennis enthusiast
To provide awareness of the many opportunities in the sport of Table Tennis around the world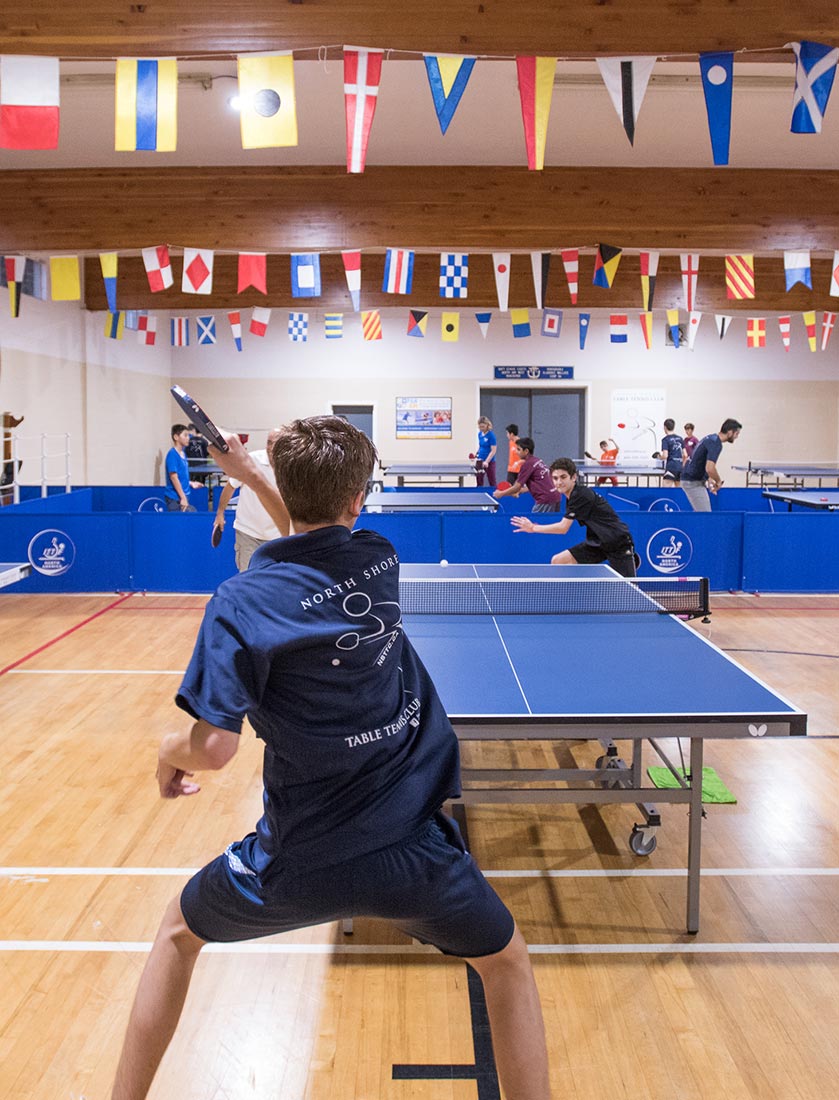 The Program Concept
Physical and Health Education Canada defines physical literacy as individuals who are physically literate and able to move with competence in a wide variety of physical activities that benefit the development of the whole person.
The vision of this academy is to provide students with the opportunity to learn and enjoy the sport of Table Tennis with the goal of participating in this activity and other activities for life.
Through participation in the Table Tennis Academy, students will be able to:
Improve overall physical literacy, with additional benefits for the mind, body and soul
Improve mental alertness, concentration and tactical strategy. Game play sharpens reflexes and refines tactics.
Develop mental acuity. The speed, spin and placement of the ball are crucial in the sport of table tennis; with practise students will become very skilled both in creating and solving puzzles involving these three attributes.
Improve reflexes. With the fast-paced, yet short-distance nature of the sport, both gross and fine muscle movements improve. The game is distinguished by bursts of exertion and recovery, leading to fast-twitch muscle development.
Improve overall physical fitness, as table tennis is an active sport that burns calories. The sport is a fun and easy way for students to improve cardiovascular fitness and continue to stay active.
Keep the brain sharp. Studies indicate that table tennis increases motor skills and cognitive awareness, markedly increasing the blood flow to the brain.
Improve eye-hand coordination. Students practise using their vision to follow the table tennis ball as it moves quickly towards the body, as well following the ball's trajectory and observing how the opponent responds.
Improve balance. Students will practise staying balanced and quickly changing direction to improve the table tennis rally.
Fact Sheet
Open to boys & girls, Grades 8 – 12
Students must be registered full time at any one of WVS three secondary schools: Rockridge, École Sentinel or West Vancouver Secondary
Program offered in partnership with the North Shore Table Tennis Club (NSTTC) with training at the Forbes Facility located at 1555 Forbes Avenue, North Vancouver
Program will be offered in the afternoons (1:45 – 3:00) 'every other day'
All skill levels reviewed for acceptance into the program
Due to the intensity of the training, students are required to come with a demonstrated passion to learn and to grow as young Table Tennis players
A student selected to participate in the Premier Table Tennis Academy Program must provide a copy of their most recent report card, indicating good progress in academic subject areas, as well as evidence of socially responsible behaviour, an excellent work ethic, and an overall positive attitude
Tuition $2700 per year: $275 per month x 10 months (September – June)
Clothing: $150 – $200
The basic clothing kit for the students will include: t-shirt, shorts, running shoes to be worn indoors that are non-marking, non-slip shoes (e.g., cross-trainers, tennis shoes, squash shoes, or special table tennis shoes). Optional items will include sweat tops, sweat pants, and a track suit.
Equipment: $100 – $150
Students will also be required to purchase their own equipment: racket and cover for racket.
Bus Transportation
First Student Canada Bus Line
Students will be transported one-way from each of our three secondary schools to the facility – the North Shore Table Tennis Club (NSTTC) location in the Forbes Club: 1555 Forbes Avenue, North Vancouver
Parents are responsible for picking up the students at 3:00 pm at the Forbes Facility.
Contact Information
PLEASE DIRECT INQUIRIES TO:
Diane Nelson
Director of Instruction
West Vancouver Schools Premier Academy
Office Direct Line:
604-981-1150
Cell:
604-786-3575
Email:
dnelson@wvschools.ca
Students interested in the Premier Table Tennis Academy must submit the Student Information Form.