Brandon McReynolds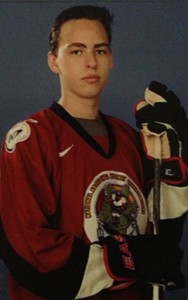 FORMER HOCKEY ACADEMY STUDENT
In 2016 Brandon McReynolds was the captain of his Jr. B team in Comox and was also affiliated with the Jr. A team in Port Alberni. He finished 9th in the league in scoring on a below 500 team and ended up with 22 goals and 28 assists in 42 games.
Brandon received the Premier's Award for Aborginal Youth Excellence in Sport on March 21, 2016. Six young women and six young men were presented an award by Premier Christy Clarke for outstanding athletic accomplishments and commitment to their community and future aspirations. More than 75 Aboriginal youth athletes were nominated throughout the province.
Read more about the award here.