Small book houses spark big ideas
January 21, 2016 - 5 minutes read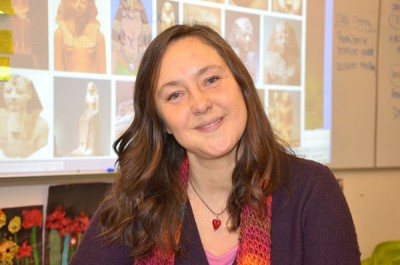 You've probably heard about tiny houses, but have you ever seen a book house? Westcot Elementary teacher Meghan Stewart and her grade 6/7 students certainly know a lot about them, and they're working hard to bring four of the 'mini-libraries' to West Vancouver neighbourhoods.
Like a tiny house, book houses are small wooden houses (very, very small libraries) installed in community locations, providing free access to books that have been previously loved by a reader in the neighbourhood. It's a project that has the whole class learning and plenty of local experts and community leaders working together with students to see the boxes become a reality.
To realize their vision, Stewart, her colleague Sandy Kwan and their students began by inviting two experts into the classroom to get some professional guidance around design, materials and installation. Both are parents of children in the class – Architect Charles Lehman and Carpenter Mike O'Sullivan.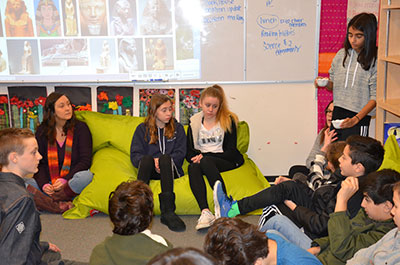 "We got to brainstorm ideas, voted on two final designs, struck a places committee, and wrote letters to propose our idea to community leaders and local businesses," explained Quincy, a student in Stewart's classroom. "The first to respond was the mayor of West Vancouver."
The places committee went for a hike to scout locations, settling on four areas where they hope to install the completed book houses: one near Hollyburn Country Club, One at John Lawson park, one near Whole Foods and the last one to be installed somewhere on school district property.
The blueprints were prepared by O'Sullivan, who will also donate wood for the final project.
"One design looks a lot like a vending machine, the other has a stop sign with three different compartments," says student Sophia. "The class has raised funds and collected some wood for models, and we will be tweaking the blueprints together with Mike (O'Sullivan) using Autocad."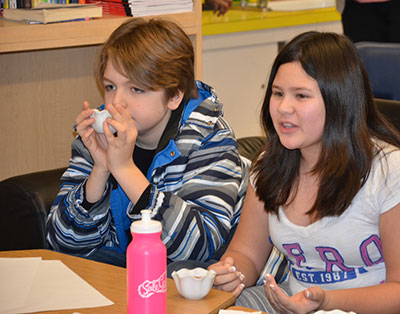 Stewart's classroom on the day of the interview feels more like a college tutorial than an elementary school social studies class: Older kids serve tea (they are learning about Egypt's strong women), and the group is seated comfortably around the projector sharing their thoughts about a recent film they viewed.
Stewart is also very involved in Restorative Justice – the idea that when a problem arises, the parties involved take ownership of the issue and restore balance to a given situation, rather than assigning blame and punishment. In addition to her work in the community on restorative justice, Stewart lives the philosophy every day in her classroom.
"I think it brings community and attachment to the kids," Stewart offers. "I also practice yoga regularly, so these two philosophies blend together to guide my learning and teaching. When I use these methods with my students, they are empowered to make more of a connection to their community and own their actions (and) the doors open to conversation. Elephants are used to being seen and talked about in our classroom."
Stewart, who has taught every grade from 1-7, has been teaching since 1988, 1998 and worked as a TA prior to that developing curriculum. In the beginning, Stewart had no interest in classroom teaching, preferring to change the world by improving the curriculum. Through her work as a TA and then a resource teacher, however, she eventually discovered that she could make a big difference inside by embracing classroom teaching.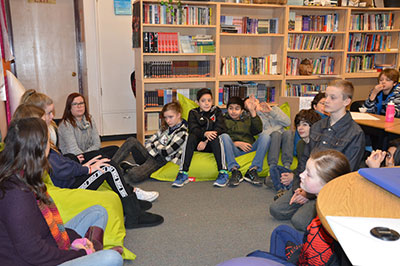 She says that at this age, students are establishing what they're passionate about, but they also have fears and high parental expectations to manage.
"When they come to me, I challenge them to ask themselves 'who am I, really?' How can I blossom and be empowered with exactly who I am, instead of trying to change myself?'"
While her job takes a lot of time to plan and set up, Stewart's work is widely respected by friends, family and colleagues.
"I love watching the students enjoy their learning and get passionate about ideas," says Stewart. "I work closely with four teachers in a 6/7 team, and we all teach our areas of passion – mine are dance, theatre, writing, reading, social studies and science."
Stewart is trained as a behaviour specialist and took her teaching degree at SFU. She is married and raising four teenagers.